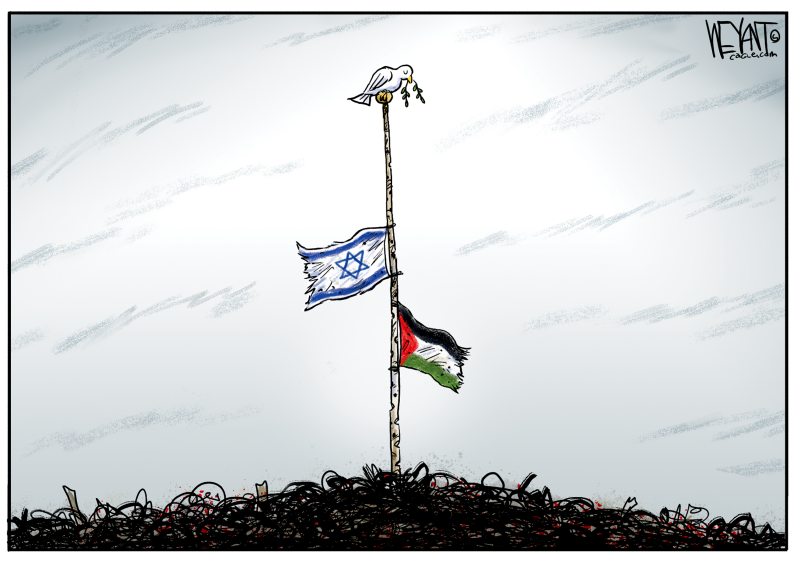 In our newest Caglecast I discuss the war with Hamas with three of the top Israeli cartoonists, Michel Kichka, Uri Fink and Moshik Gulst. Watch the video to see what they say about the cartoons below.
This one is by Tom Janssen from the Netherlands
Remember, watch the video and subscribe on YouTube!
Michel Kichka
Marian Kamensky

You can also see all the Caglecasts at Caglecast.com!
Please support our Cagle.com site!