We did our first podcast, or CagleCast, yesterday – about our TOP TEN cartoons of the week.  It is the same cartoons that you see below, but with lots of inside info on the cartoons and cartoonists.  We're just getting started, so you can only see it here.  We'll be on the podcast platforms soon and we hope you'll subscribe.
Most people probably can't explain what the debt ceiling is, but it's been in the news this week thanks to Republicans threatening economic calamity if their government spending demands aren't met.
Another popular cartoon topic has been the troves of classified documents that keep popping up everywhere. Trump's home. Biden's garage. Pence's home. At this point it's likely I've draw a cartoon or two on the back of some top secret document that ended up on my drawing table.
Here are our top ten most reprinted cartoons of the week:
#1. (TIE) Jeff Koterba
#1. (TIE) Dave Whamond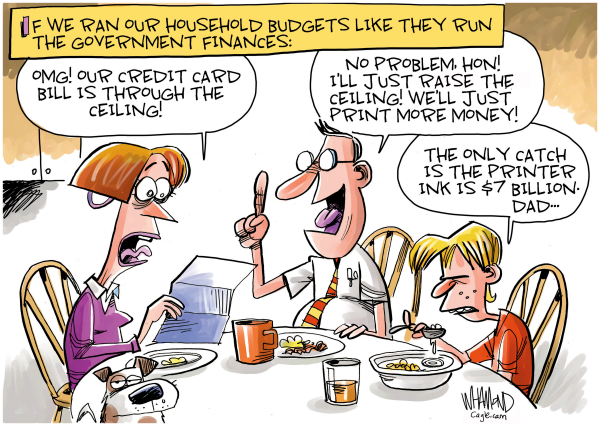 #3. Gary McCoy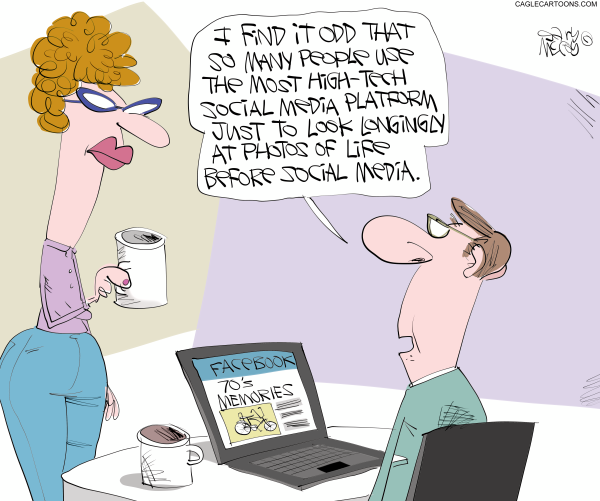 #4. Jeff Koterba
#5. Jeff Koterba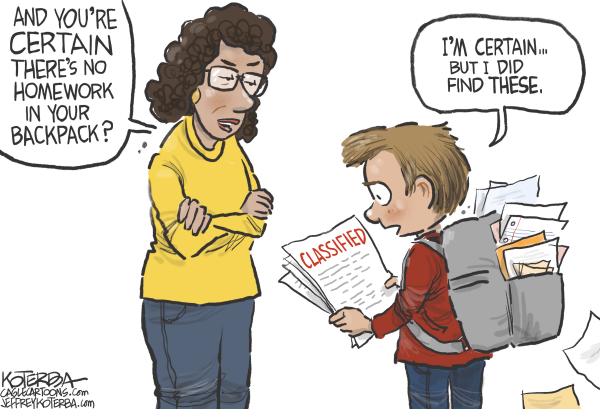 #6. R.J. Matson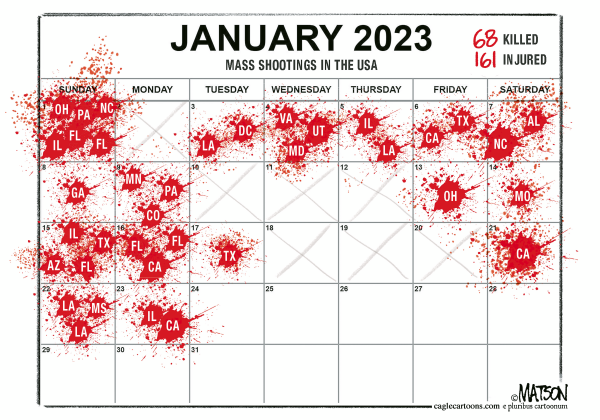 #7. Guy Parsons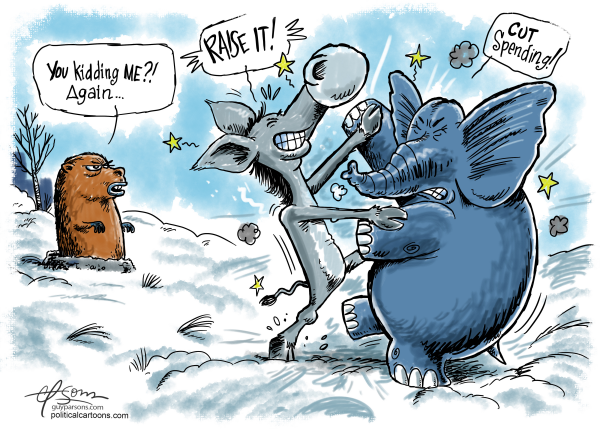 #8. Daryl Cagle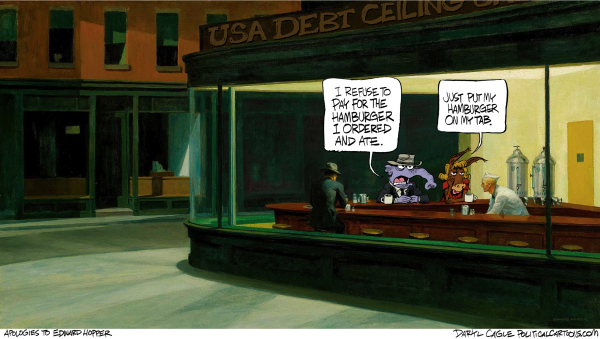 #9. Rivers
#10. Rick McKee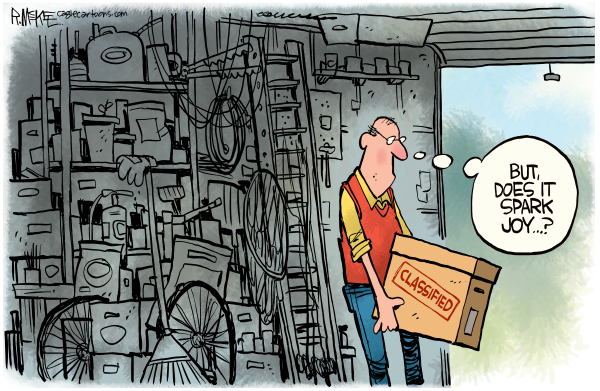 Support our endangered profession!
Become a Cagle.com HERO!