House Speaker, John Boehner, just announced his resignation. I'm sorry to see him go, he's a great character, although I didn't draw him very often. Most of the cartoonists color him orange because of his unnatural tan, and I jumped on the bandwagon with that. Lucha Libre! (The color here is off, he's not really that day-glow orange in the print version – I have a little compassion, at least in print.)
I also notice that politicians who are heavy smokers do a good job hiding their cigarettes whenever the cameras are around, so I make a point of giving those guys a cigarette in my cartoons. I did that for a while with Obama, but since he's made an effort to quit, I quit giving him cigarettes also – although I notice that some conservative cartoonists still give him cigarettes.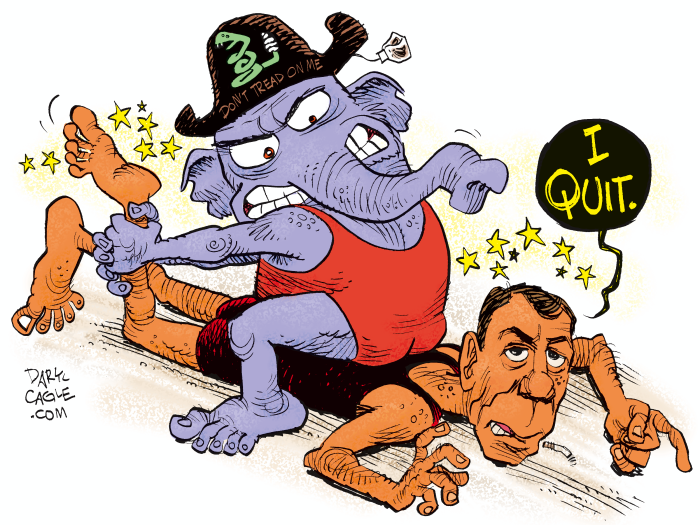 The other thing to do with Boehner is to draw him crying. I suppose I should have given him a tear in his eye – just as I should do with the Statue of Liberty. Here's a crying, quitting Boehner by my buddy, Rick McKee.