I was amused and flattered to see a site, toplessrobot.com, that thinks my old McDonald's Great Muppet Caper Glasses were the second best fast food premium glasses ever. Â Its amazing that they knew I drew them. Looking at the commercial makes me feel young again – I was fresh out of college when I was churning out Muppet art in the early 1980's. Â Jim Henson really made a career for me; the Muppets were my grad school. Â (They pick Star Wars glasses as #1 … oh well.)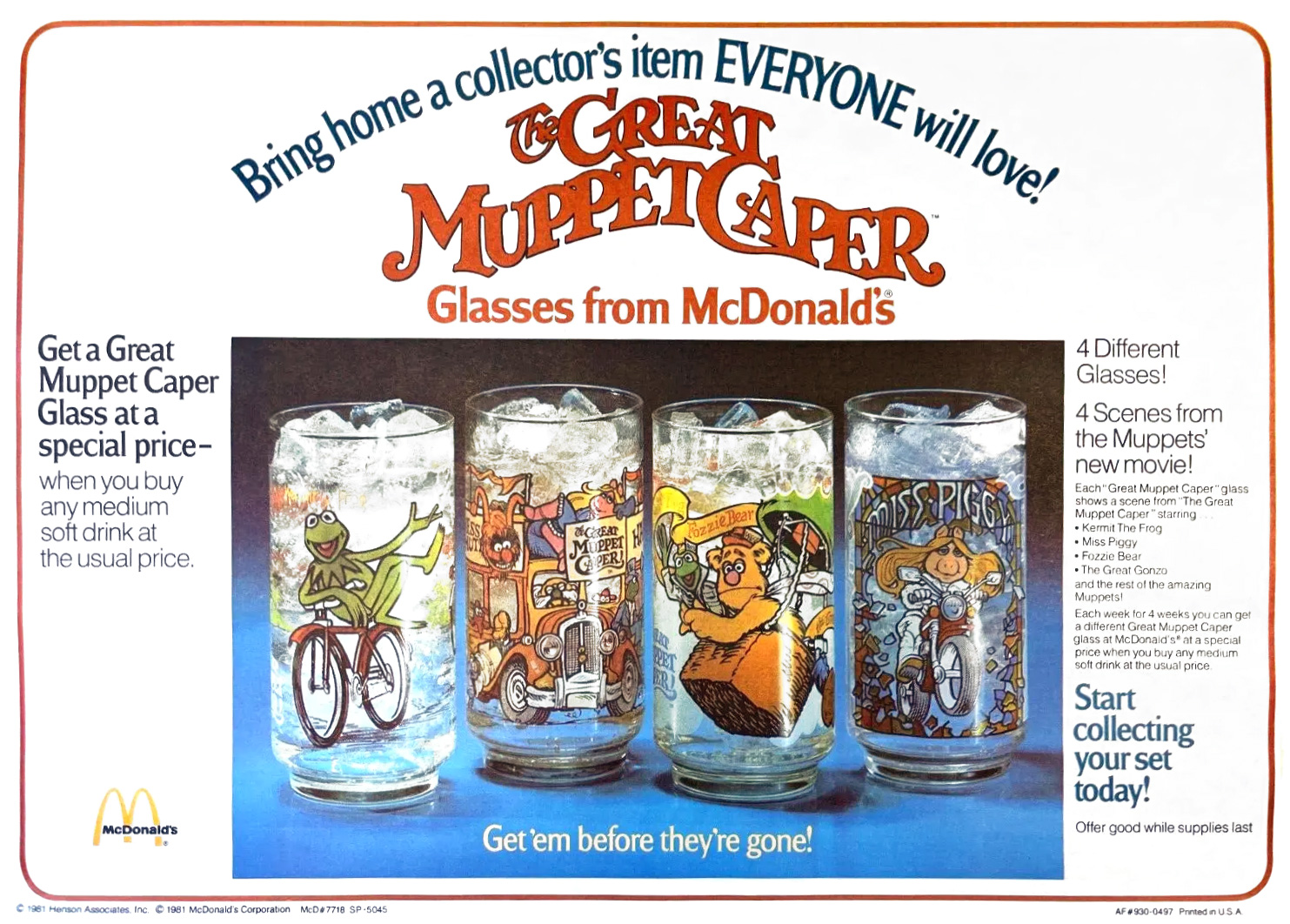 Here's a game box I did in 1981 for Milton Bradley, also tied into The Great Muppet Caper movie.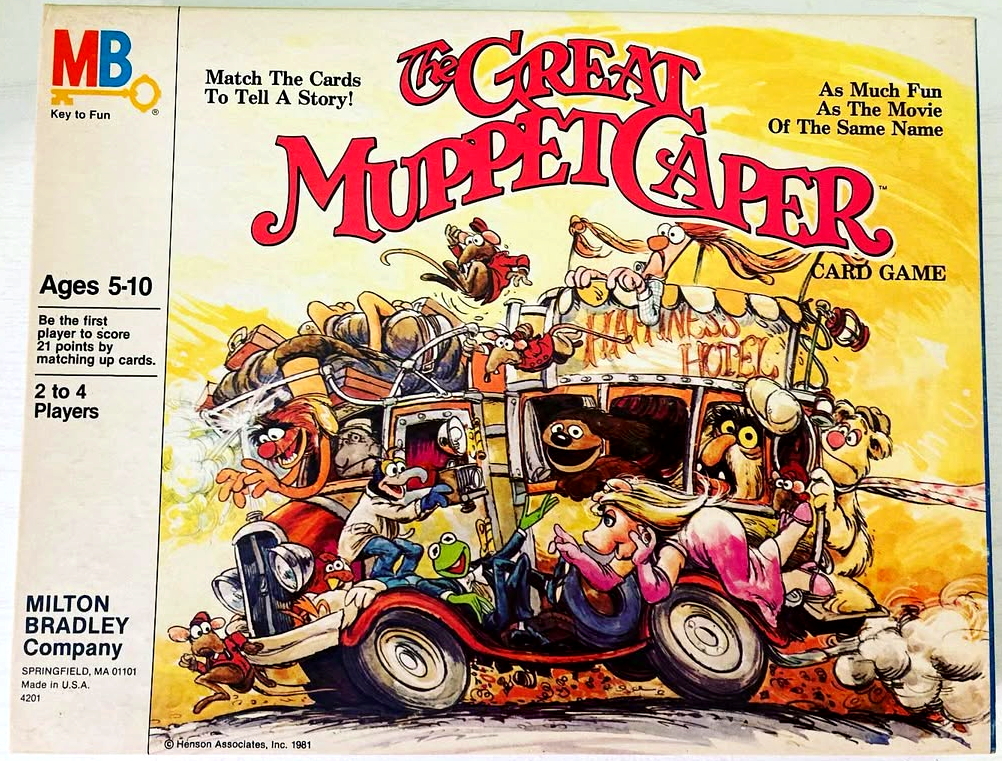 I searched myself on Muppet Wikia. Â It is a trip down memory lane (not unlike a trip into the bowels of my garage, which is filled with this stuff).