Here's my cartoon about Republican deliberations as they craft an Obamacare replacement bill, in secret.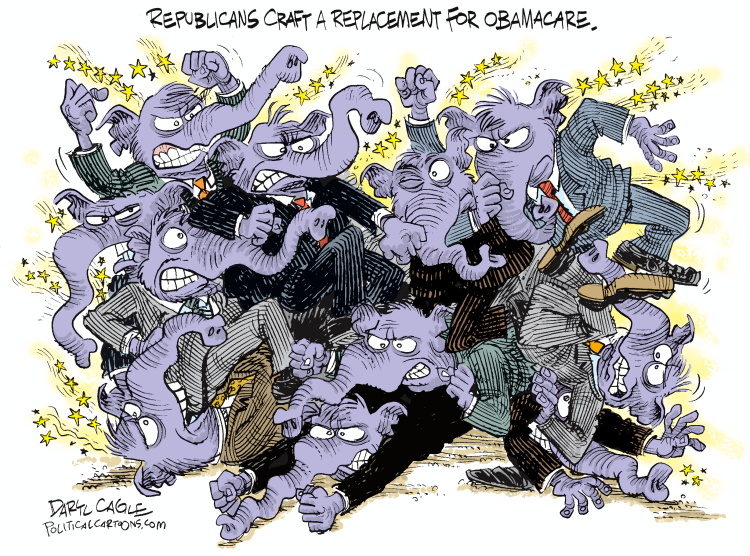 This is a cartoon that I drew many years ago, when the Republicans were fighting about some subject that I don't remember now (I added the Obamacare title yesterday and reposted the cartoon). It seem the Republicans are united when we have a president who is a Democrat, but a Republican president seems to get them fighting with each other again.
American donkey and elephant characters, as representations of our political parties, is a mainstay of American editorial cartoonists, making our cartoons difficult for foreign readers to understand. Since Trump is often at odds with other Republicans, cartoonists have been drawing fewer elephants recently. There was a time when we could count on Republicans to oppose deficit spending and a static list of issues that don't register high on the Trump agenda, so the elephant character is hard to define now, and even harder to associate with Trump. But when Republicans fight with each other, I don't have to worry much about definitions.