New Jersey Governor Chris Christie has been eager to be the "take action guy" with Ebola. He sometimes gets the facts wrong, accusing a nurse of having ebola symptoms when she didn't have ebola symptoms – and that's great for me; as a cartoonist, I gotta love Chris Christie.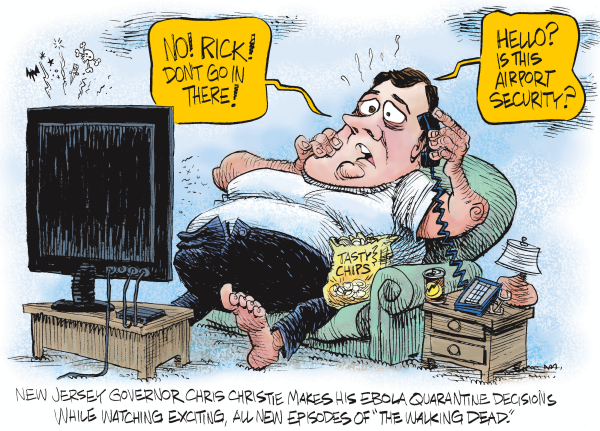 I get requests to show my rough pencil sketches – here's the sketch for this one …
I draw these on tab sized paper, 11×17. I almost had Christie with multi-hand-motion-chip-eating-action, but that was too complicated. Simple is better.
It is rare that I draw governors; most readers don't know the governors of other states, let along their own states. Christy stands above the other governors as a great character. Here he is bouncing back from this "bridge-gate" scandal.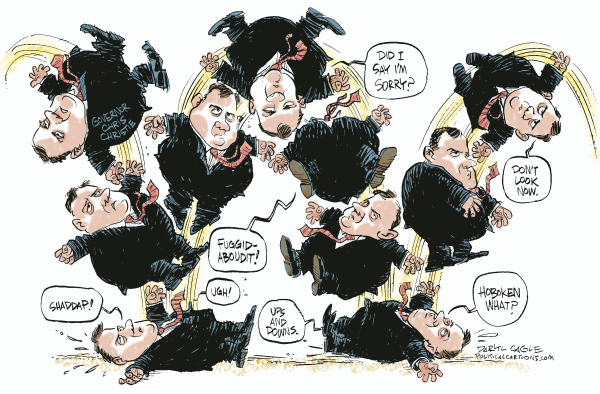 The guy is fun.  Here's Christie on running for president – I'd like to see him run.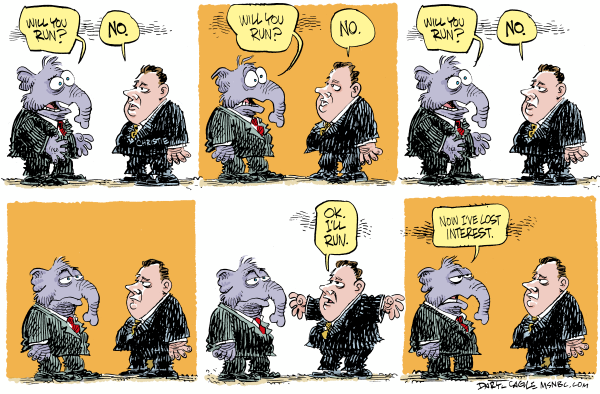 For a while, Christie's "Bridge-gate" traffic-jam scandal looked like it would sink Christie and I drew this umbrella cartoon.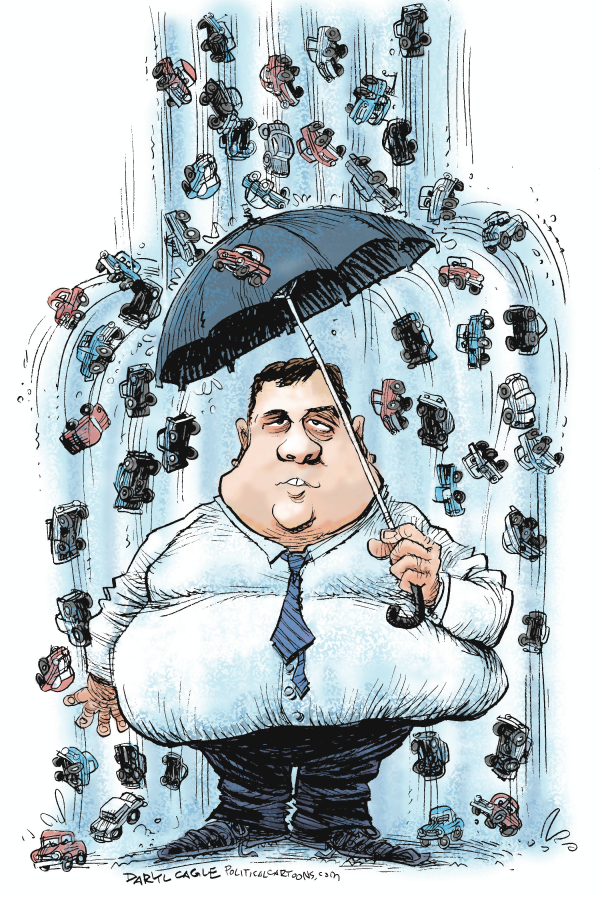 I need to keep drawing this guy.