Here's another new batch of my old TRUE cartoons – this time about SEX!
Trump's cabinet picks are heavy with generals and billionaires. Saturday Night Live's depiction of Breaking Bad's Walter White as the choice to head the Drug Enforcement Agency made me laugh and let to this cartoon.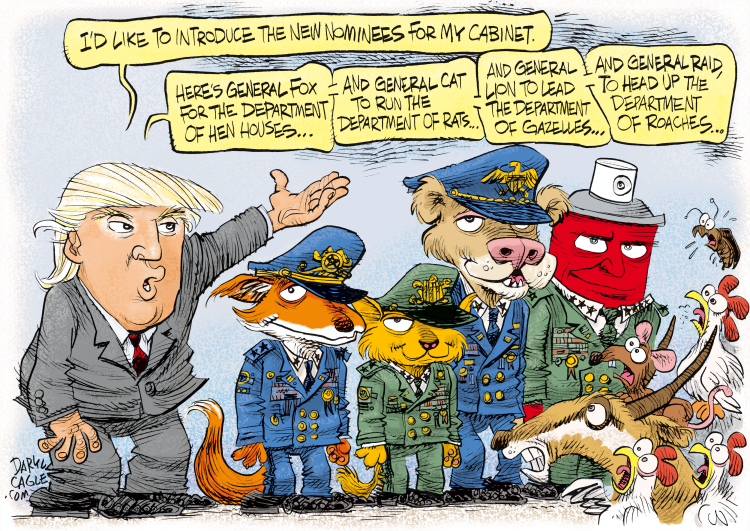 It is said that some artists drawings all look like themselves, or all look like their wives – for me, everything I draw harkens back to my Muppet days – and all my chickens look like Camilla. (Camilla is the chicken girlfriend of Gonzo.) I can't get her out of my head; Camilla haunts me.