The drumbeat about President Joe Biden's age continued to bang this week, with critics pointing to the fact he'll be 82 on inauguration day if re-elected. Editor's are certainly interested, with many of our most-reprinted cartoons this week revolving around the nation's oldest president.
Editors were also interested in cartoons about the writers' strike in Hollywood and the potential for a debt ceiling debacle, as Republicans appear ready to take us to the brink of default.
It's never a dull moment.
Here are our top ten most reprinted cartoons of the week:
#1. R.J. Matson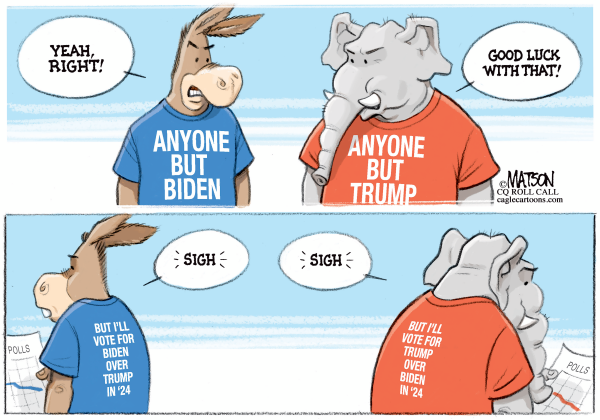 #2. Bob Englehart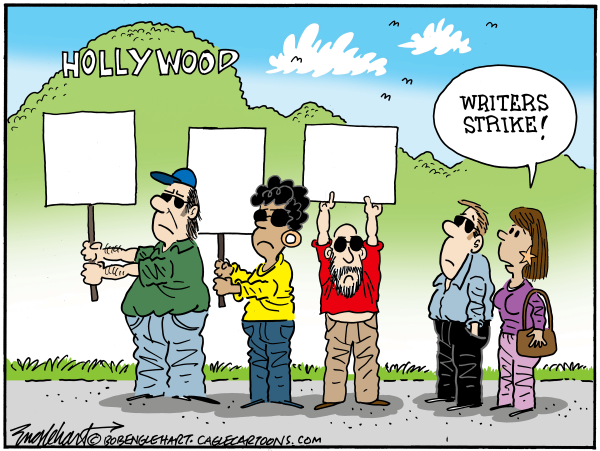 #3. Dave Whamond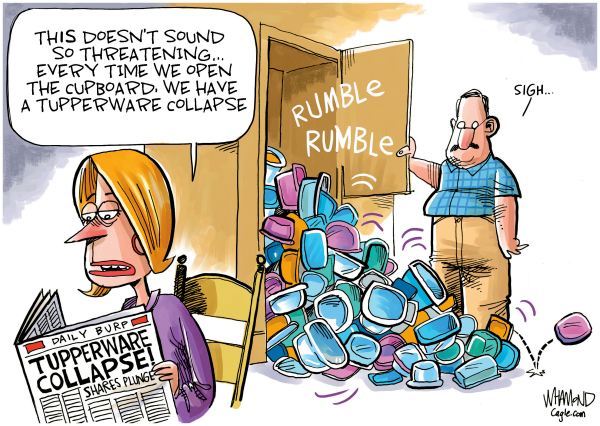 #4. Pat Bagley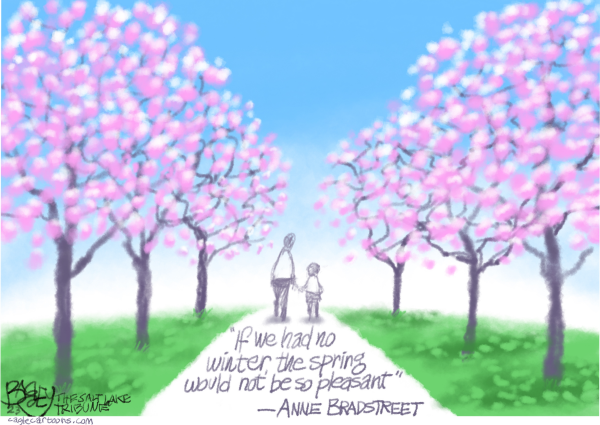 #5. Chris Weyant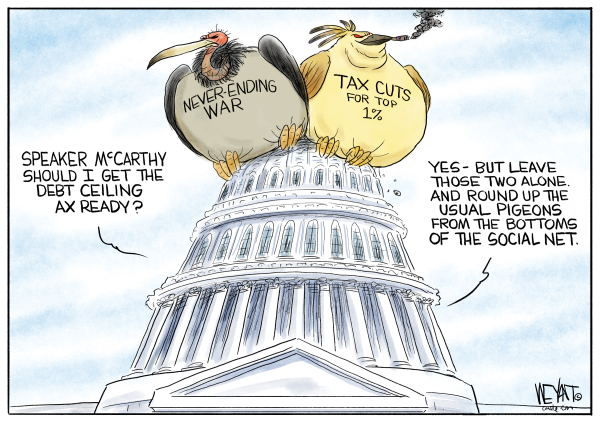 #6. John Cole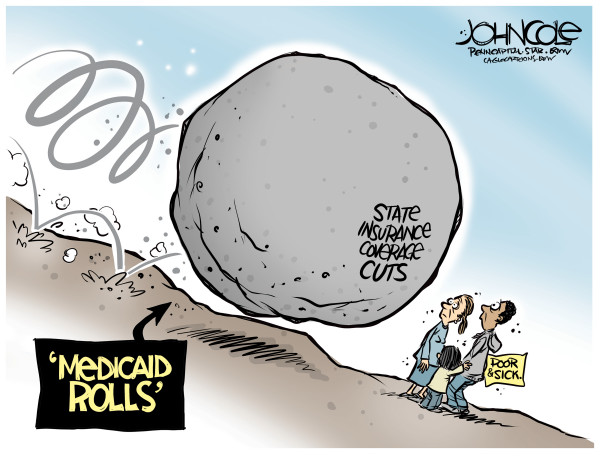 #7. Jeff Koterba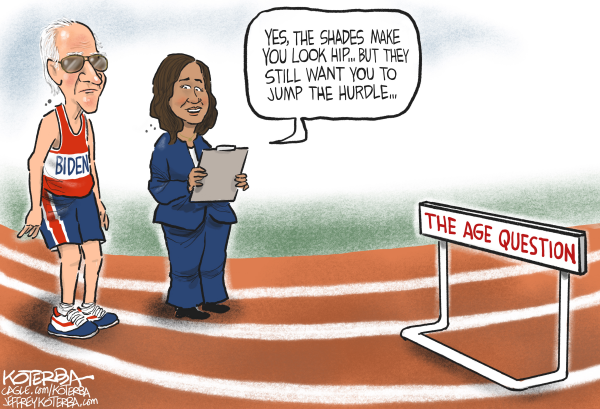 #8. Rick McKee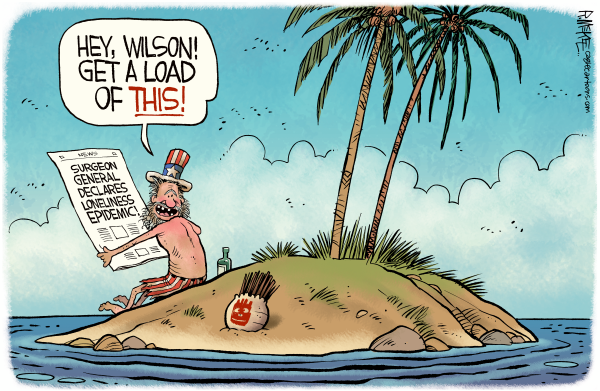 #9. Rick McKee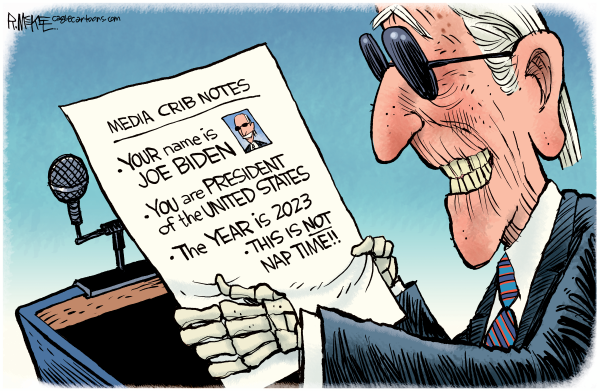 #10. John Darkow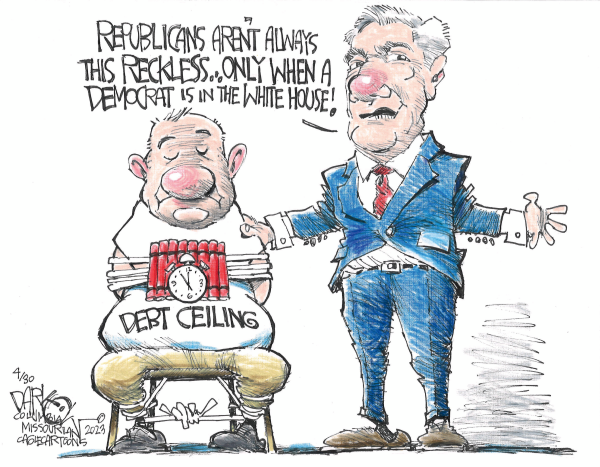 Support our Popular, Moderate Cartoonist, Jeff Koterba –We Need to Keep Jeff Drawing!
Or you can support our Cagle.com site!
Become a Cagle.com HERO!