Sorry, Easter Bunny.
In the lead-up to Easter, a number of our most popular cartoons this week riffed on the impact frustratingly high egg prices could have on Easter.
There was also that relatively-minor news that Donald Trump became the first president in U.S. history to be indicted on criminal charges, as well as yet another school shooting, this time in Nashville, Tenn.
Here are our top ten most reprinted cartoons of the week:
#1. Dave Whamond
#2. Jeff Koterba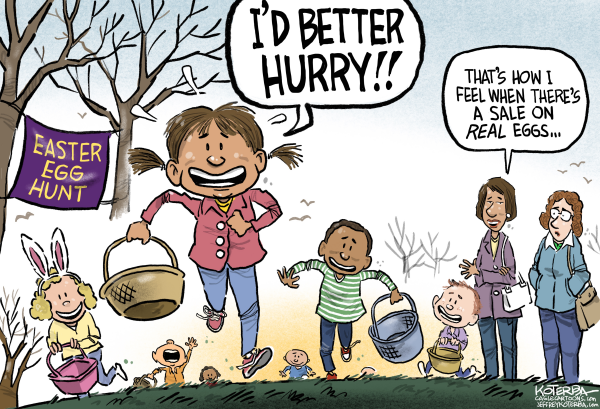 #3. Dick Wright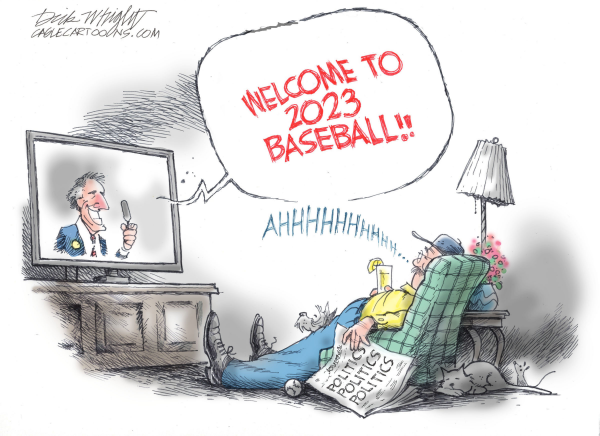 #4. John Darkow
#5. Gary McCoy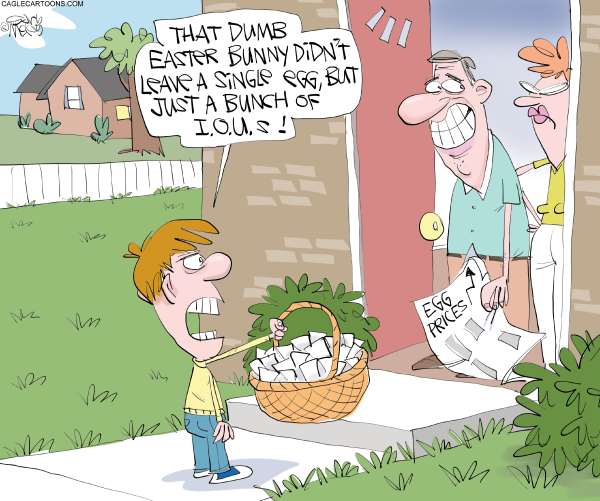 #6. R.J. Matson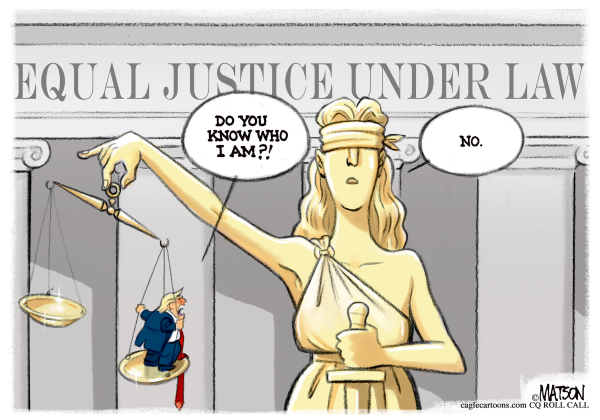 #7. John Darkow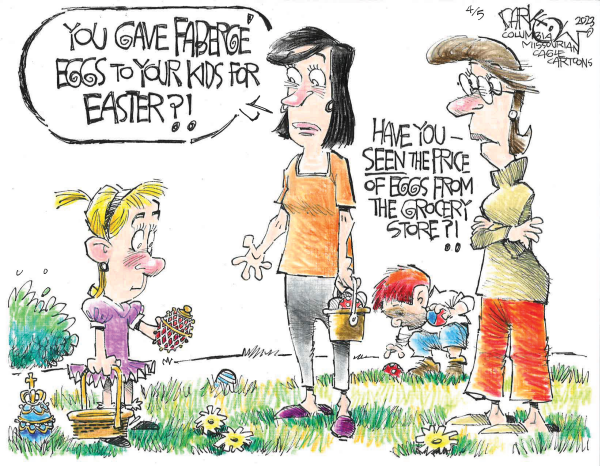 #8. Dave Whamond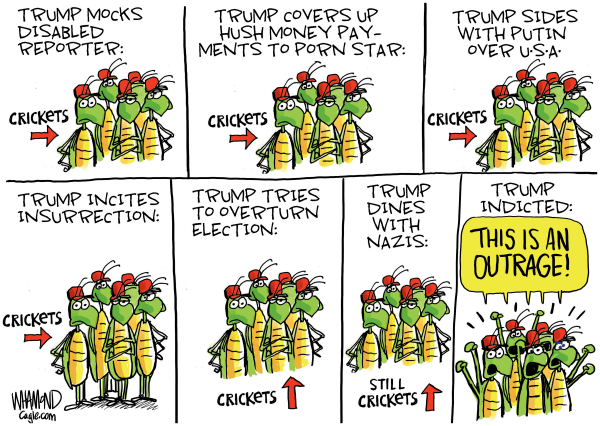 #9. Dick Wright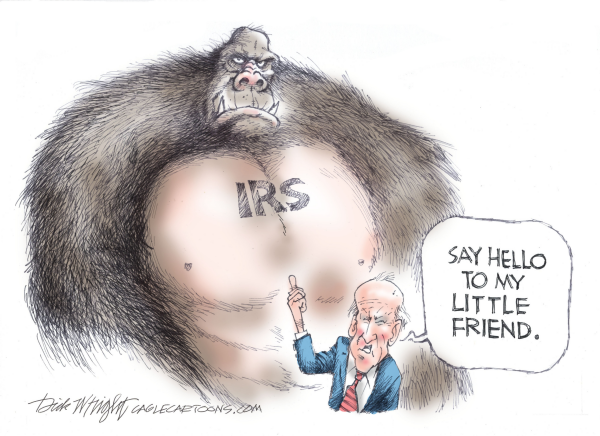 #10. Rivers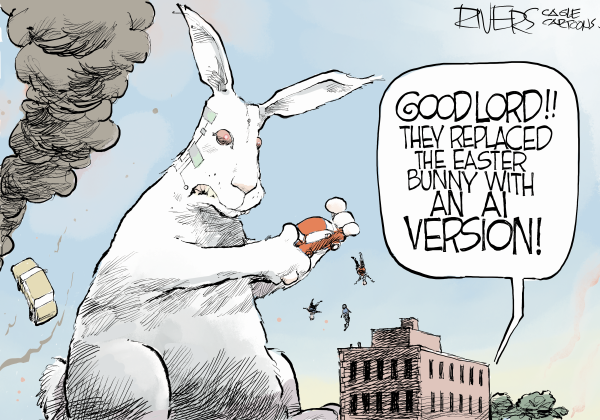 Support our Progressive Cartoonist, Monte Wolverton –Keep a liberal voice in the Public Debate!
Or you can support our Cagle.com site!
Become a Cagle.com HERO!