We've put up a crowd funding campaign for our beloved and brilliant, progressive cartoonist, Monte Wolverton at Cagle.com/Wolverton –come take a look!
The problem we have is that, with the continuing decline of newspapers, we've reached a point where many editorial cartoonists, like Monte, simply can't afford to keep drawing for the pittance that newspapers pay. I hate seeing our profession slowly die, and I would hate to see Monte leave the public debate.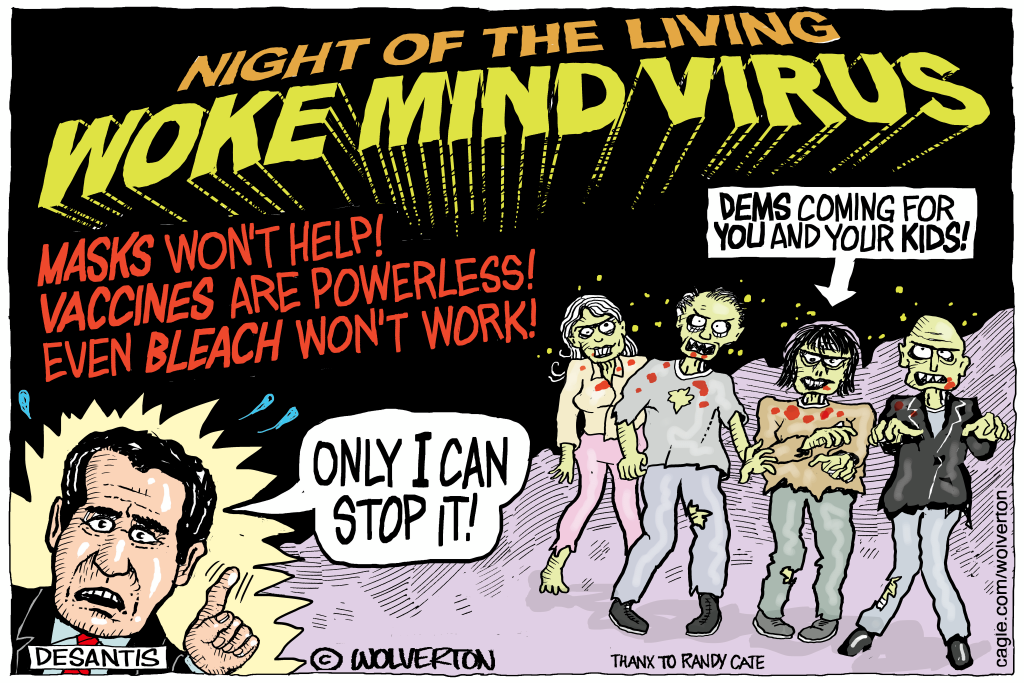 So we're putting up a crowd funding campaign and hoping that support from fans can keep Monte in the game. Our Cagle.com Heroes have been very generous in keeping Cagle.com operating, perhaps editorial cartoon fans would want to support keeping one of their favorite cartoonists drawing.
Here's Monte's message to his fans on Cagle.com.
I did a Caglecast podcast with Monte showing some of his recent work and talking about his famous, cartoonist father, Basil Wolverton. See the video below!
See Monte's archive and read our pitch for your support. We think Monte has an important voice and we really appreciate your support for Monte.