Check out our new Caglecast, Top Ten podcast — it is brand new and we haven't gotten it set up on the podcast platforms yet, so this is a sneak peek. Listen to the audio version:
Or watch the video:
Readers enjoy holiday cartoons, so it's no surprise Groundhog Day cartoons were popular among editors this week.
But the most reprinted cartoon this week was a clever spoof of Indiana Jones by Rick McKee, featuring the adventuring archeologist risking it all for an expensive treasure – a bunch of eggs
Here are our top ten most reprinted cartoons of the week:
#1. Rick McKee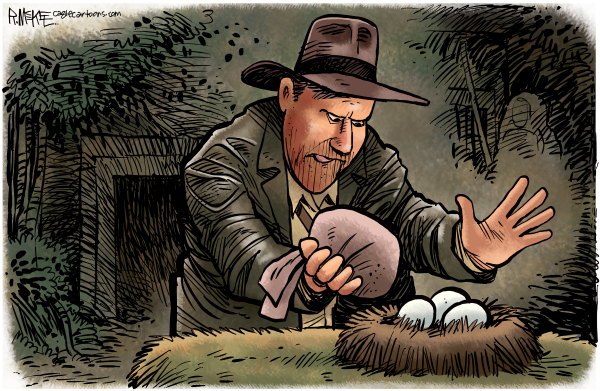 #2. R.J. Matson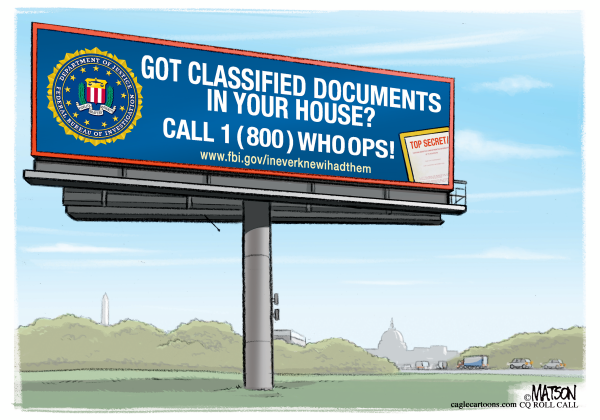 #3. John Darkow
#4. Rivers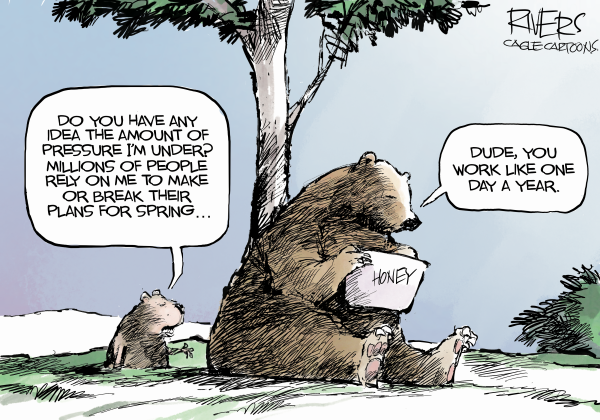 #5. Dave Whamond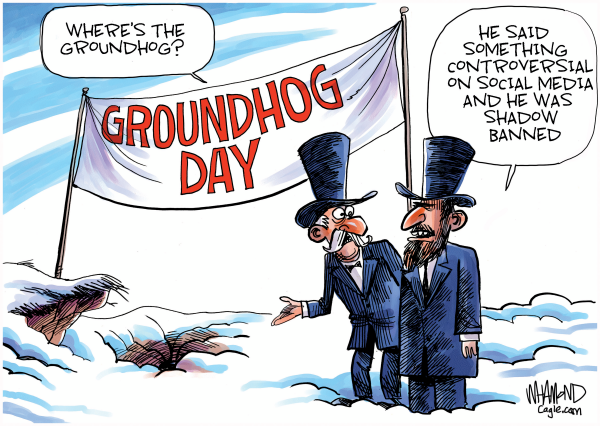 #6. Bruce Plante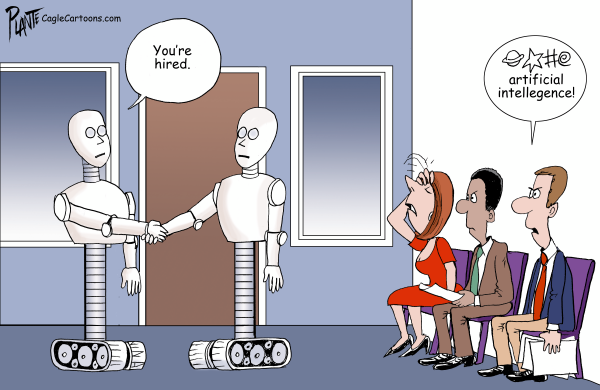 #7. Gary McCoy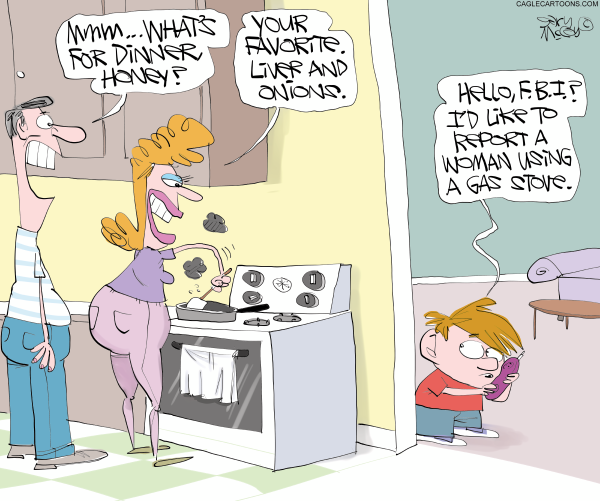 #8. John Darkow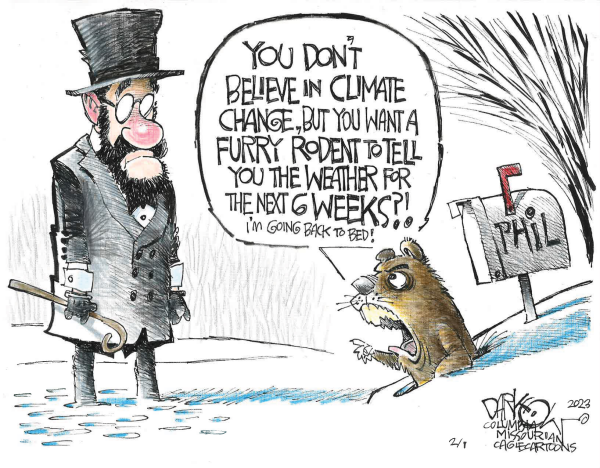 #9. R.J. Matson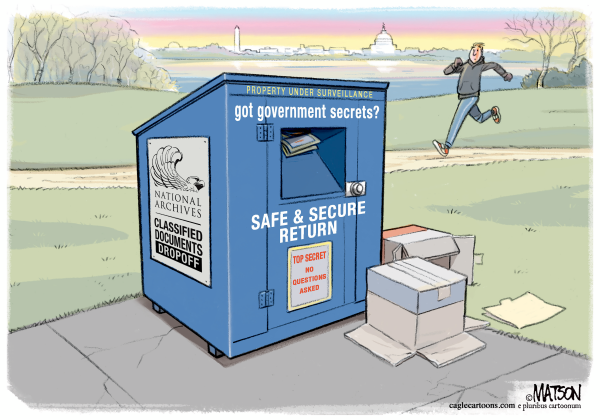 #10. Dick Wright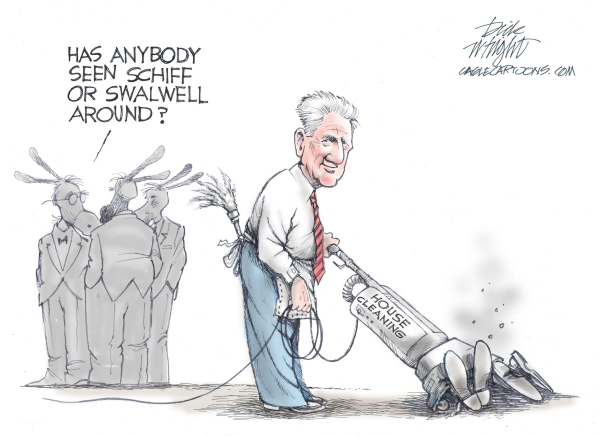 Support our endangered profession!
Become a Cagle.com HERO!