I'm continuing my marathon of posting Elon Musk editorial cartoons on Twitter!  Come follow me at: https://twitter.com/dcagle
Everyday there is a new story bout Musk saying some new, obnoxious thing. Today it is an "ultimatum" to Twitter employees to "Commit to Hardcore Twitter or take severance — meaning work long hours at high intensity.  Then click on an icon if you want to be hardcore and stay at Twitter.
Here's the second batch of beautiful, Musky cartoons.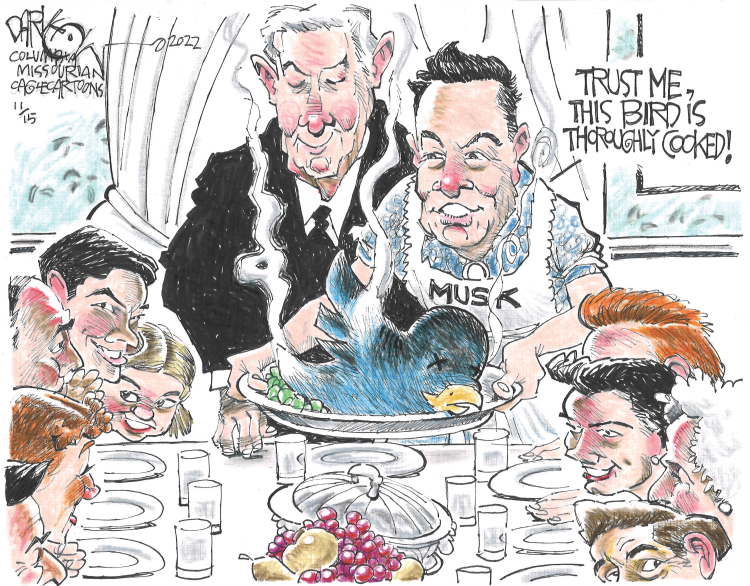 ---
Want to get EVERY new CagleCartoon from our 62 syndicated newspaper editorial cartoonists, in your email box every day? Just become a Cagle.com HERO and you get the exclusive daily emails of ALL THE CARTOONS!  See all the cartoons before the newspapers print them and never miss a cartoon!