If you haven't noticed by all the political attack ads on television, it's nearly Election Day! In just a couple of days Americans will be heading down to their local polling place to cast that vote in the 2022 midterms.
Elections are always a long slog for both voters and cartoonists, who just feel fatigued by the whole thing at this point. But at least they give us plenty to draw about.
Here are our top ten most reprinted cartoons of the week:
#1. Jeff Koterba, Cagle.com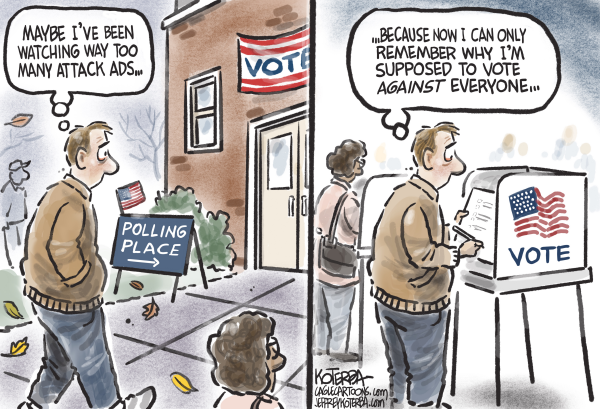 #2. John Darkow, Columbia Missourian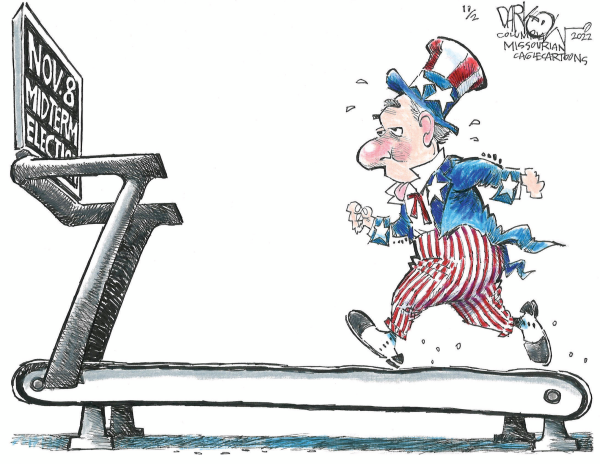 #3. Rick McKee, Cagle.com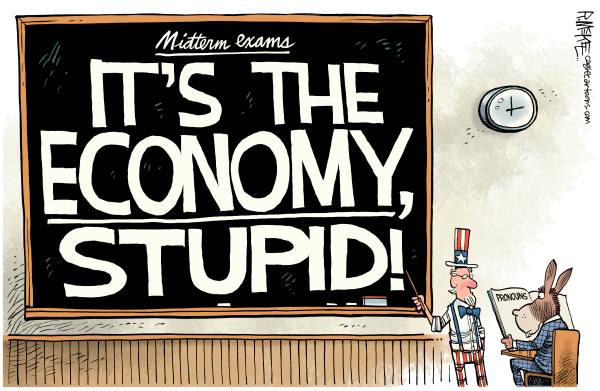 #4. Daryl Cagle, Cagle.com
#5. R.J. Matson, Roll Call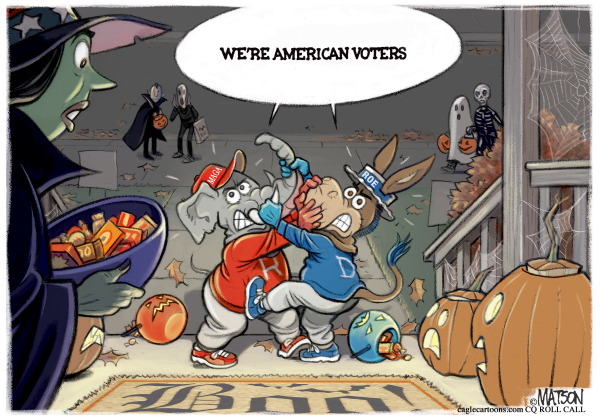 #6. R.J. Matson, Cagle.com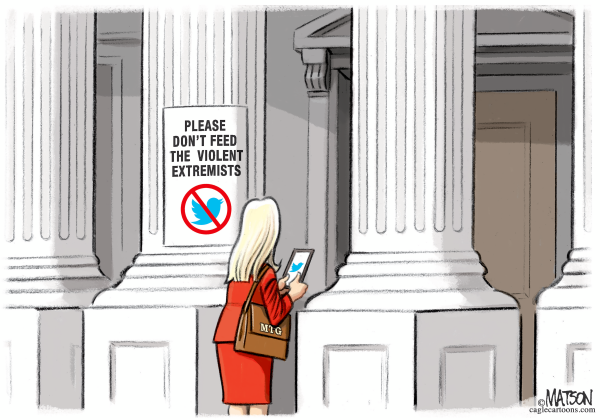 #7. Daryl Cagle, Cagle.com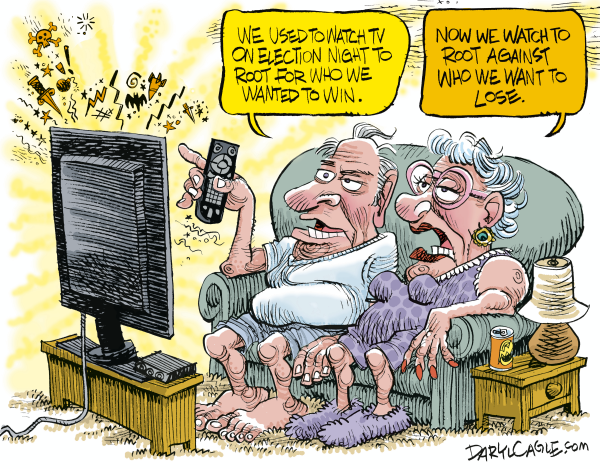 #8. Gary McCoy, Cagle.com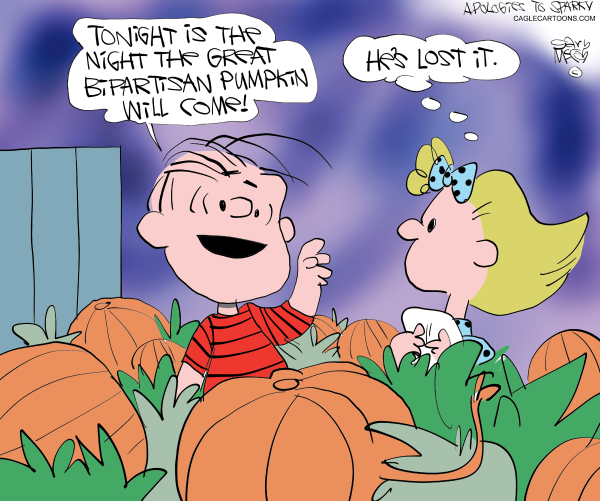 #9. Ed Wexler, Cagle.com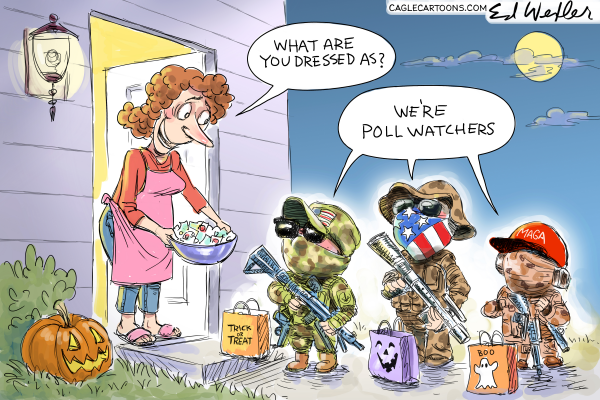 #10. Gary McCoy, Cagle.com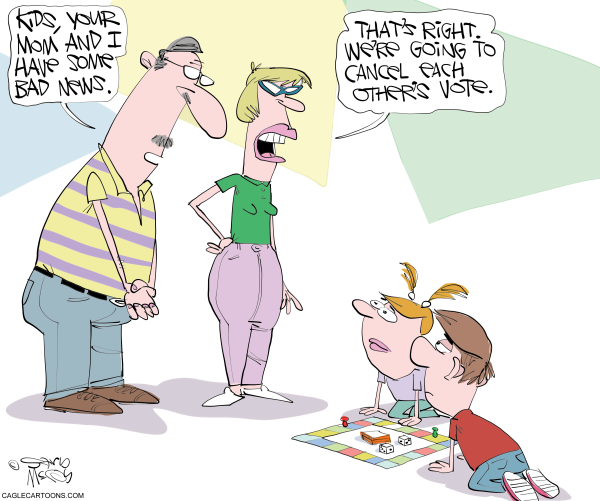 ---
Our weekly Top Ten is now a newspaper column!  Subscribing editors can find it at CagleCartoons.com with download links to grab the cartoons in high resolution.
Want to get EVERY new CagleCartoon from our 62 syndicated newspaper editorial cartoonists, in your email box every day? Just become a Cagle.com HERO and you get the exclusive daily emails of ALL THE CARTOONS!  See all the cartoons before the newspapers print them and never miss a cartoon!