Trump will have a nice Christmas morning!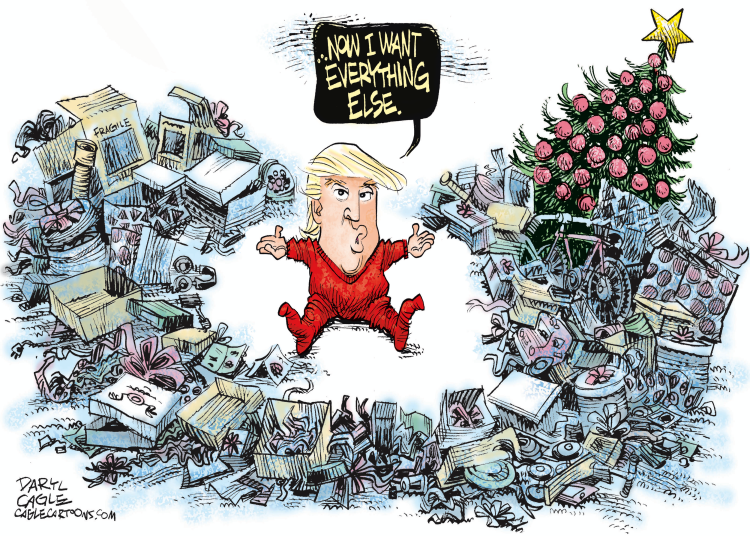 This Christmas morning scene is something I bring back every four or five years. Here's an oldie from a Christmas when the GOP was suffering from some Obama successes …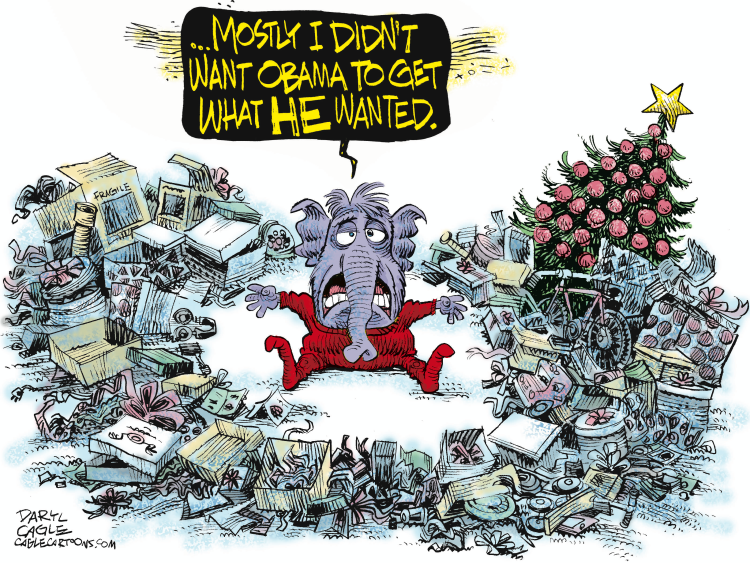 Here's one from when Obama was eager to get Obamacare through congress, back in 2009.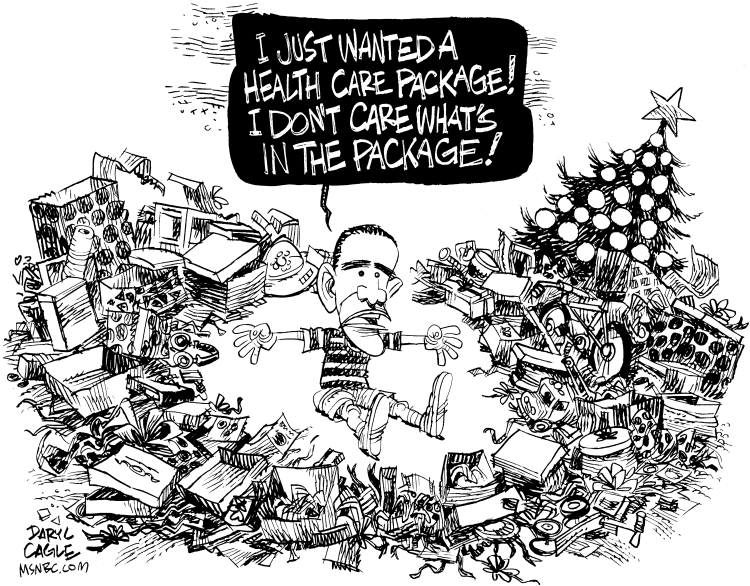 The next one is from back in 2001 – before I had settled on a good caricature of George W. Bush, when 9/11 was still fresh and all the talk was about the hunt for Osama Bin Ladin.

Notice that there are thick, cathode ray TVs in W's holiday stash? This cartoon is fifteen years old. Times have changed.
Gotta love Christmas morning!