Ouch! It turns out that I'm not too good at predicting election outcomes; I suppose I have some good company in that, still … OUCH! Here's a nice, triumphant Trump I drew last year.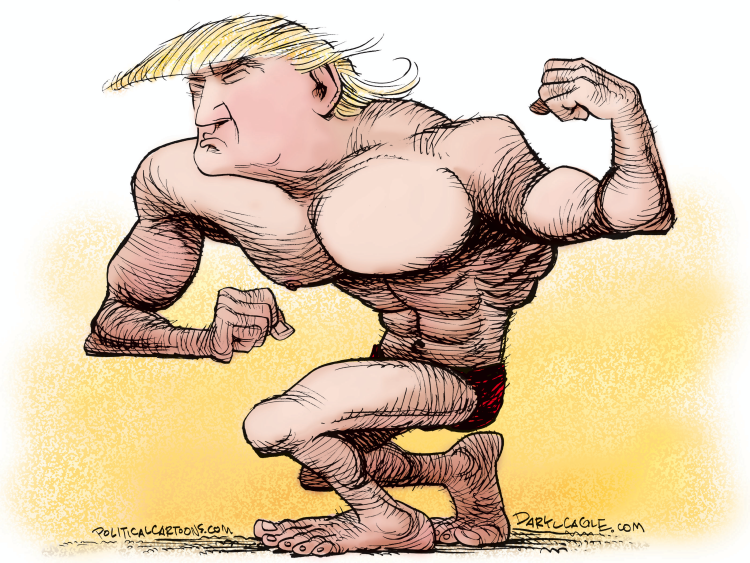 I suspect we'll get lots of cartoons today with Trump hair on things like mushroom clouds and the earth. My Hillary/Dragon cartoon is a collectors item now! Today I'll work on reversing Trump and Hillary and I'll put out a new version of this cartoon at the right. This is looking like my "Dewey Defeats Truman" newspaper to wave around this morning.
We're already getting a bunch of Trump Wins cartoons from cartoonists who were up all night. Here's our first Trump mushroom cloud from my buddy Steve Sack, on the left!
The "Trump Wins" cartoon below is from our most conservative cartoonist, Sean Delonas, the longtime cartoonist for the New York Post.
Below Delonas is one from our brilliant, Portuguese cartoonist, Cristina Sampaio, who doesn't get credit for staying up all night because of her time zone. Below that is one from Hajo de Reiger, our brilliant cartoonist from Holland. Somehow I think we'll have a lot of Trump Statues of Liberty cartoons today!