Here's a generic, voting day cartoon. I know the other cartoonists are in a fever pitch over the last days of the campaign season – but I'm weary of it. The Trump name-calling cartoons continue to flood in with Hillary bashing taking a back seat. I'm looking forward to a time when there are more topics for cartoonists who might chime in with different opinions.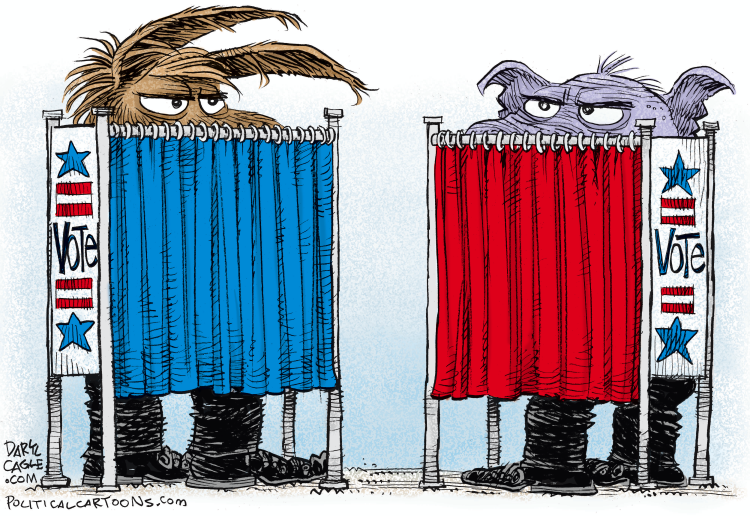 And I miss my donkeys and elephants. Since the Republicans have fractured, and an anti-Trump cartoon isn't necessarily anti-Republican or anti-conservative, the poor elephant has suffered from a lack of clear direction. I miss my single minded elephant.
Videos will come back. I promise.