Trump looks like he is spinning down the tubes. I wasn't sure that this cartoon would work, since it is rather odd, and there may not be room for his body under his head in the toilet … but maybe there is. I think the fun part of this is the swirl of hair at the top.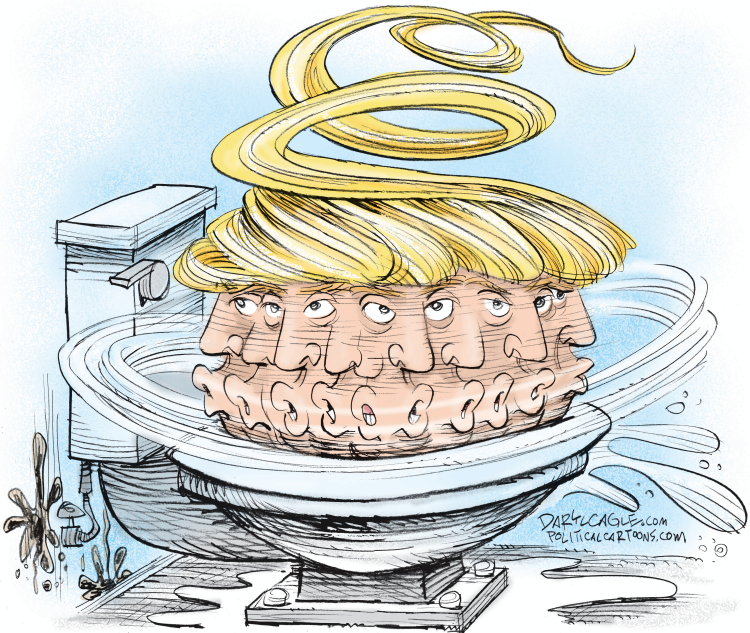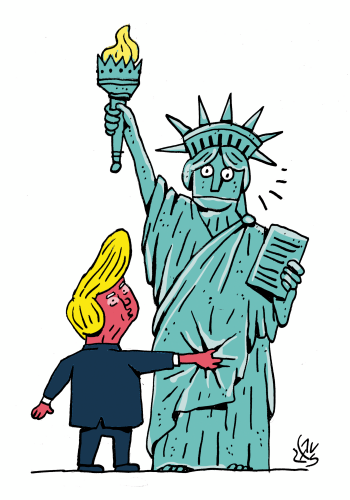 Last week when I was at the big editorial cartooning festival in St Just le Martel, France, I was in a "cartoon fight" against a Romanian cartoonist named "Clear," who wore his vampire cape. They built a boxing ring and had big easels for us. The theme was Trump and I drew The Donald grabbing the Statue of Liberty's "pussy" – an image I was sure would be the Yahtzee of the week. I think the nicest Liberty-"pussy" cartoon is this one at the right by Alen Lauzan from Chile.
I'll post more on the convention in France soon! And when I get over the euro-cold I brought back with me I'll start live-streaming cartoons again – stay tuned.