When I was drawing this Trump – Hillary/Hitler cartoon I was thinking it was pretty silly, but looking at Trumps recent comments about Hillary the bigot, it isn't too hard to get to the bottom of Godwin's Law and jump straight to Hitler. That's Hillary's official State Department photo from when she was Secretary of State, with her hair made a little but blonder, and blacker.
I recently wrote a column noting how so many cartoonists have been drawing Trump as Hitler. I guess it was time for me to jump on the Hitler bandwagon. I love drawing Trump, but I haven't quite found the shorthand caricature of Trump that I'm happy with and I struggled a bit before deciding on this face. I'll get used to Trump before long. Or maybe not.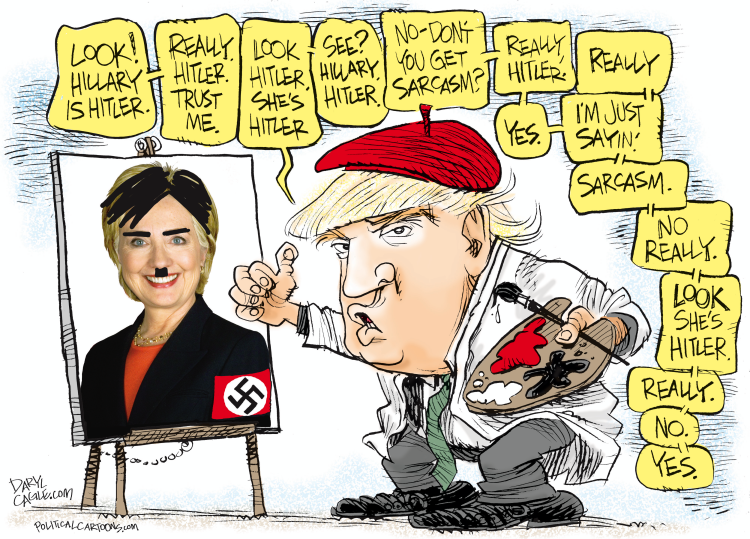 I had some tech problems with the video of my drawing this one – but I have the coloring video! Take a look below and check out all the cartoons and videos in my archive at DarylCagle.com.
https://youtu.be/D13FXcGtIss