The recent police shootings and the murders of policemen in Dallas are a horror. I think these police shooting horrors have been going on in probably the same or lesser proportion in the past, but now we see them on phone videos. More of a horror are the statistics for how disproportionately more blacks are in prison. My solution is to get rid of the racist laws that disproportionately punish blacks for drug crimes. We should see by now that the war on drugs is unfair and is more costly to society than the cost in lives and suffering of having no war on drugs at all.
I should apologize for taking such a long break from the last cartoon. I've been moving back to California. We sold the ranch in Tennessee and we're back in California, hopefully for good.
I think the police/Black Lives Matter issue will be with us for quite some time and I should come up with some more cartoon ideas on this. I have to admit that this isn't an easy topic. It is much easier to draw "Trump as a monster" cartoons. I like the black and white line art version of this one, so I didn't do a grayscale on this one. Unfortunately, most newspapers take the color image and grayscale it rather than using line art when I post line art as the black and white version. Frustrating. Line art is more elegant.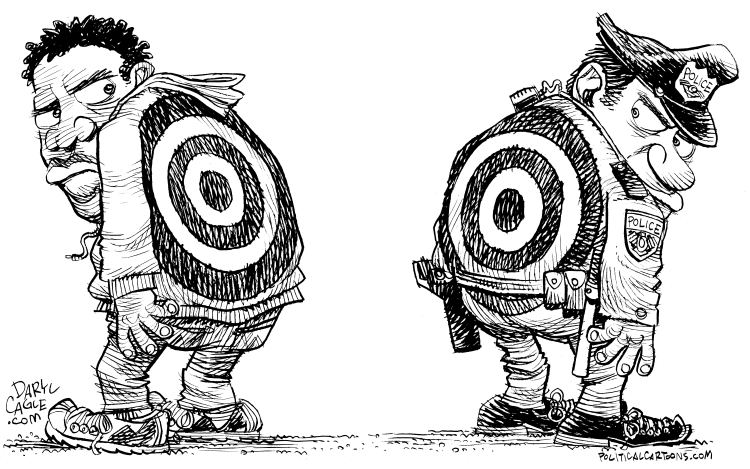 Here's an oldie on the same topic that I drew last year. This one has been getting more ink recently as it has been more appropriate for the week's focus.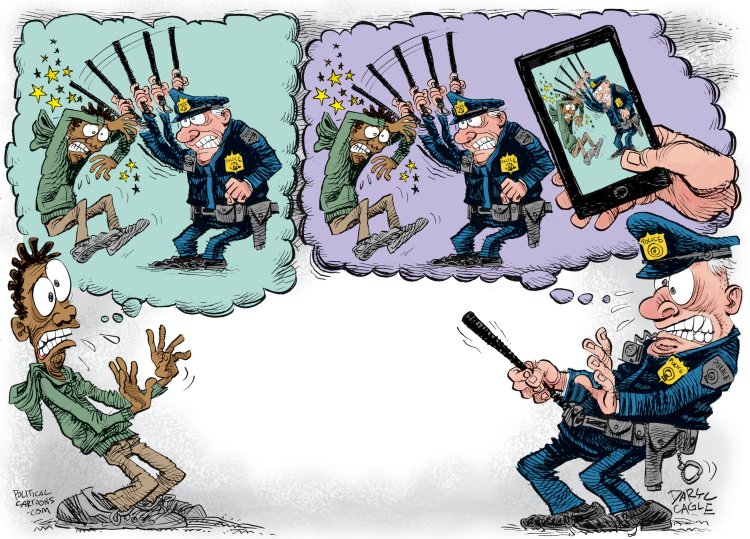 And here's another one …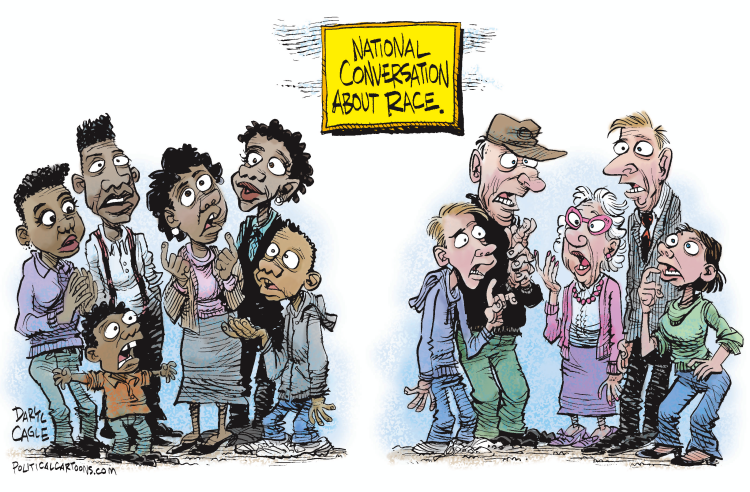 In the video below you can see me drawing the target cartoon in real time.
In the next video see me coloring the cartoon in Photoshop.