Donald Trump has been swiftly dispatching his annoying Republican critics. It looks like the Republicans will be marching in line at their convention in Cleveland, while the Democrats may still be squabbling, or worse.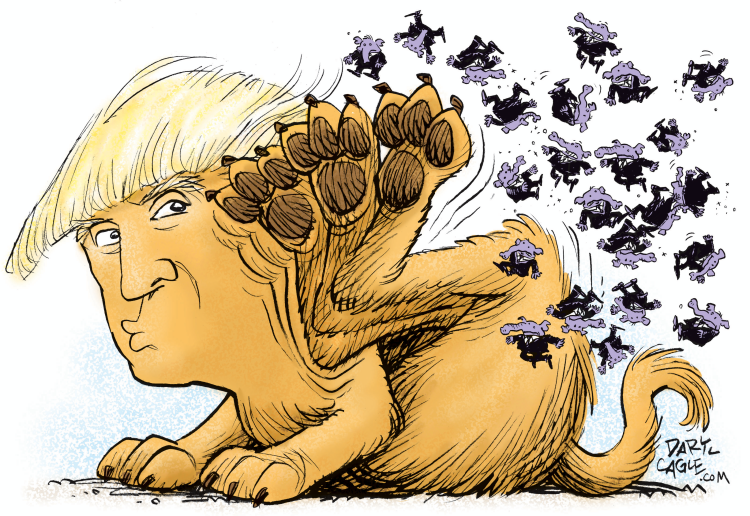 Those GOP fleas itch no more.
I've been getting criticism from readers for not making Trump orange enough. Is this one orange enough for you?
This cartoon is based on a similar cartoon I did of Obama dispatching his Republicans critics. I forget what the news was when I drew the old Obama cartoon – he has gotten the best of the Republicans on many occasions.