I think Harriet Tubman was a good choice for the $20 bill. I drew her booting President Andrew Jackson out of his perch. This is really a local Nashville cartoon as Jackson is Nashville favorite son; his slave plantation, the "Hermitage" is an impressive local attraction. Some critics have complained that Jackson's great legacy is the "trail of tears" where displaced native Americans were marched to reservations in Oklahoma as Jackson broke treaties with the "indians" and sent many to their deaths. The "trail of tears" ran very close to the Hermitage, and Jackson reportedly didn't bother to walk outside to take a look. Critics thought a native American choice would have been better than Tubman, given Jackson's history.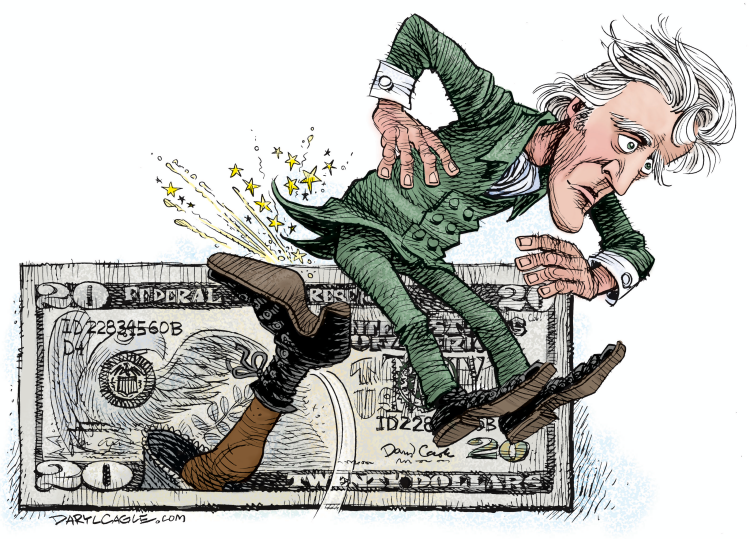 See me draw this one in real time, in the video below.
I color the cartoon in the live-stream video below.