Establishment Republicans are freaking out over Donald Trump's continuing success in the primaries. My Hara Kiri elephant cartoon is an expression of conservative angst.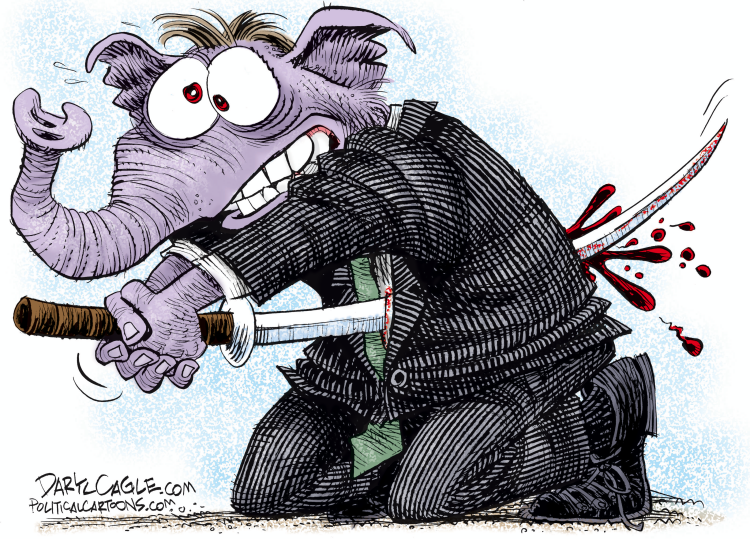 Watch me draw and color this cartoon in real time as I have a nice chat with the fans who are watching along on Twitch.
On this video I also draw a cartoon, for my local National Cartoonists Society's Los Angeles chapter, of their mascot, Cornelius the Bear, who is an angel-bear who wears an ugly, plaid sports coat. Learn more about our strange club lore in the video. And here's my Cornelius on the California flag.