President Obama took another military step in Syria, authorizing American special forces to conduct combat operations, despite his promise to have "no boots on the ground" in Syria. I suppose my now we shouldn't take these promises too seriously.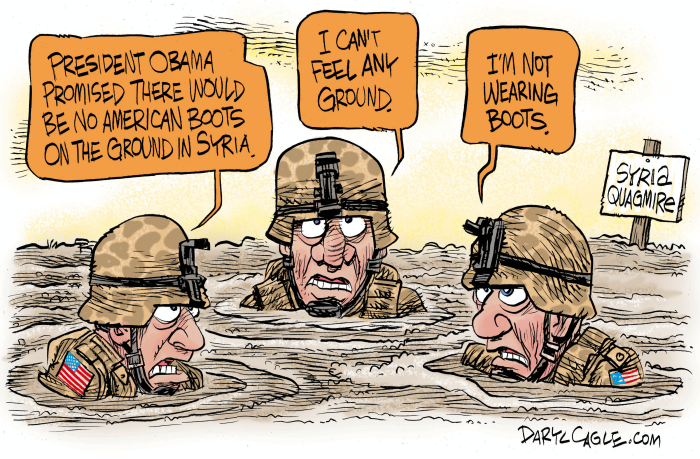 There have been a whole lot of quagmire cartoons about Syria. I noticed this similar, recent one by my buddy Steve Sack after I sent mine out – Steve's is better.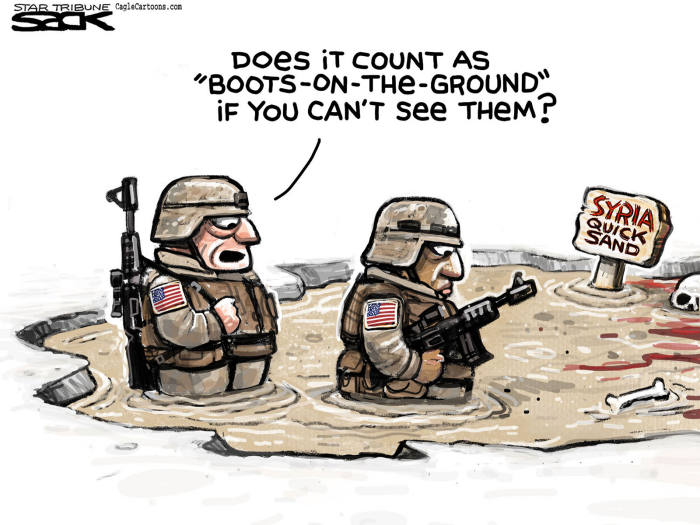 Here's an Afghanistan quagmire from Chinese cartoonist, Loujie.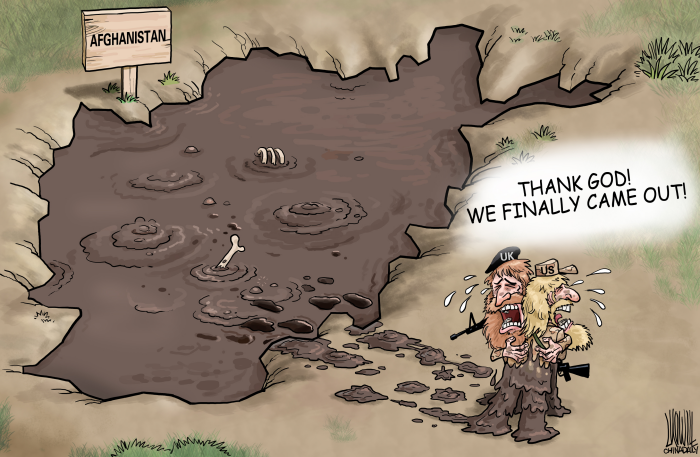 Here's a nice quagmire from Australian cartoonist, Paul Zanetti.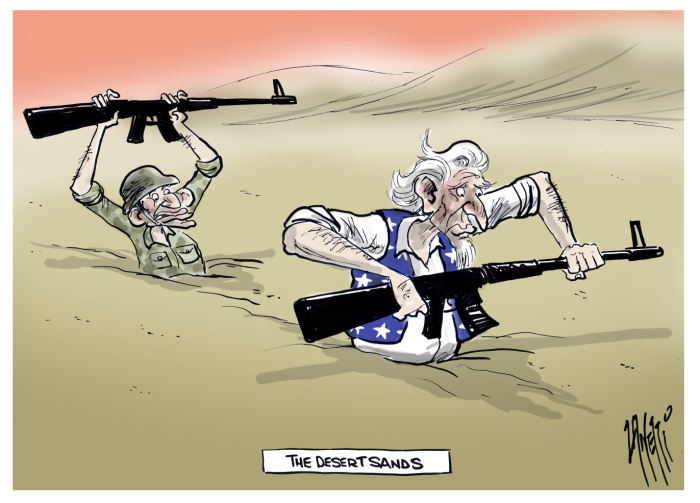 Here's an Iraq quagmire from Dave Granlund …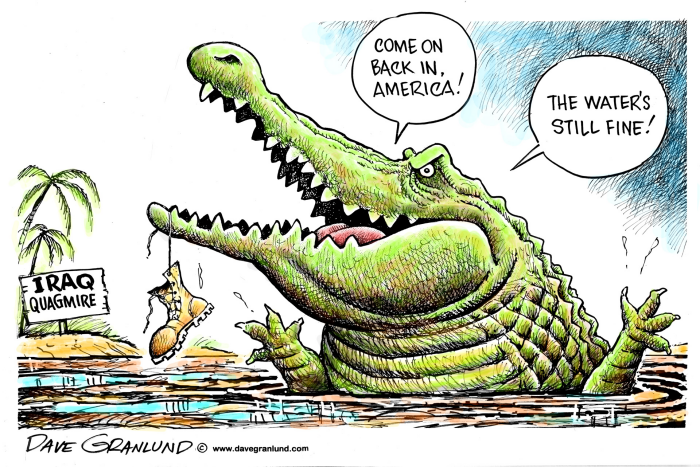 … and an Obamacare quagmire from my buddy, conservative cartoonist Eric Allie …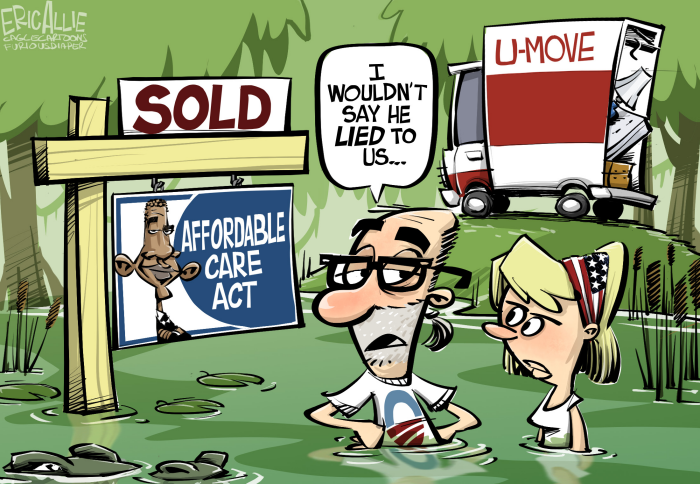 Quagmires are a cartoon standard.
Here's my quagmire cartoon in USA Today today. It has been a long time since I worked for MSNBC.com, but it is a never ending quest to get people to change my attribution. (Does it help that they call it "Toon Talk"?)