The Republicans infighting in congress is pretty crazy – enough for another noose cartoon.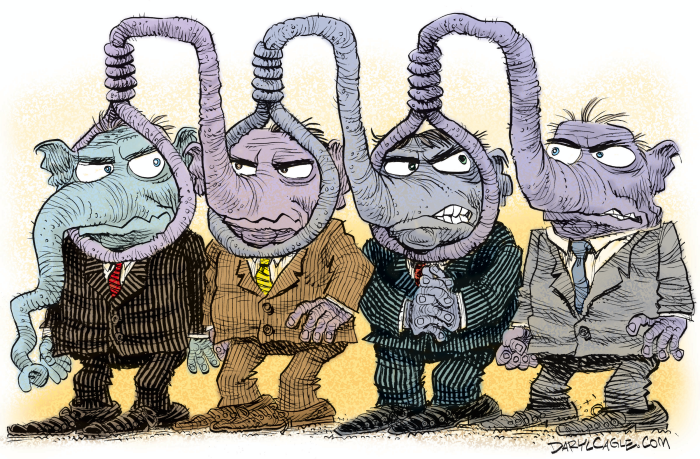 I seem to draw a lot of nooses. I draw lots of wordless cartoons and a noose is a good, simple, graphic threat. Here are the Republicans with a caduceus noose, from when they were trying to stop the government over and over, to protest Obamacare.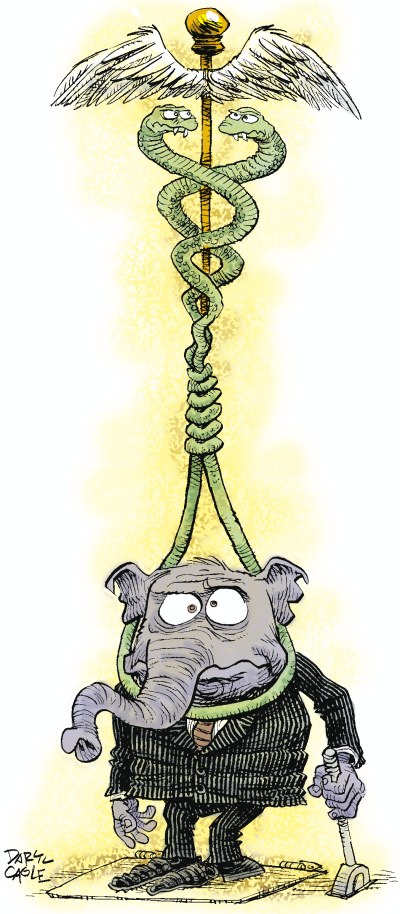 And here's a more recent Trump tongue noose, when everyone, including me, thought that Donald Trumps provocative statements would knock him out of the presidential race – I was wrong; I guess I was playing too loose with that noose.