Here's my Volkswagen cartoon – this is a simple "name-calling" cartoon; editorial cartooning in its purest form.
I thought about making a Volkswagen car into a devil, but I didn't think that would be too easy to read, so I went with the logo, which is a little strange looking, but what the hell. And I included lots of hellish smoke. I notice the Yahtzee cartoon for this issue is a Volkswagen logo obscured with smoke, or with a little exhaust pipe and smoke.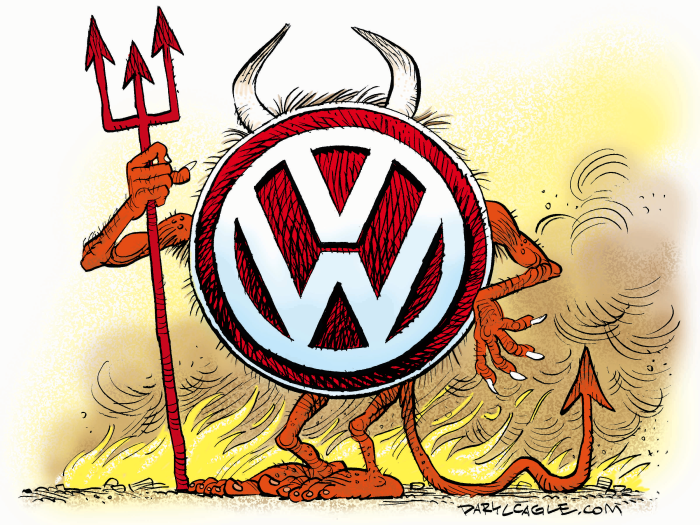 My favorite so far is from Danish cartoonist Herbjorn Skogstad, who drew a guy doing a giant Volkswagen fart. I think it is the duty of editorial cartoonists to draw farts, poop, dogs and Statues of Liberty at every opportunity.