I was pleased to learn that my talented, cartoonist buddy, Bill Day, just got a full time job as an editorial cartoonist for FloridaPolitics.com. New jobs for editorial cartoonists are rare these days, and full time jobs with Web site firms are even more rare, so this is great to see!
Kudos to Peter Schorsch of FloridaPolitics.com for being a brave trendsetter who sees the need and value of having a staff cartoonist and local cartoons. Bill will be drawing about Florida issues, at least five cartoons a week, in addition to illustrations for the site.
Bill is formerly the cartoonist for the Memphis Commercial-Appeal and the Detroit Free-Press. I syndicate Bill's cartoons to newspapers and Bill's work will continue to appear here on Cagle.com.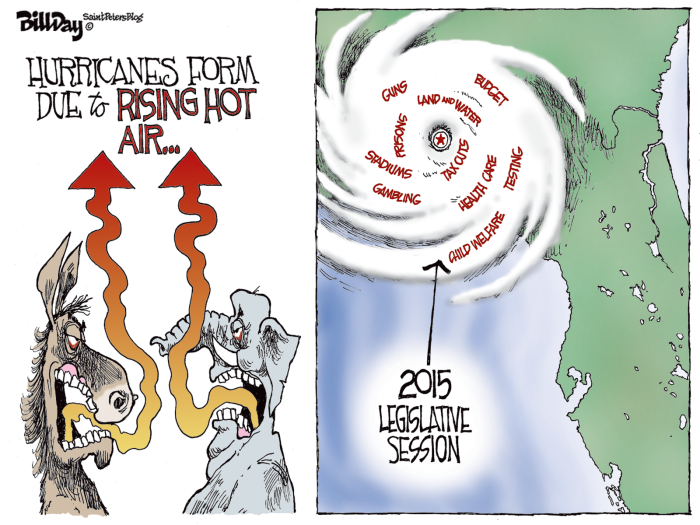 Correction: 4:20pm. Bill tells me he hasn't moved to Florida, he's still in Memphis. OK. Congrats again, Bill.