The Sony Pictures hacker attack and the cowardly withdrawal of "The Interview" movie has been dominating the cartoons. I drew two!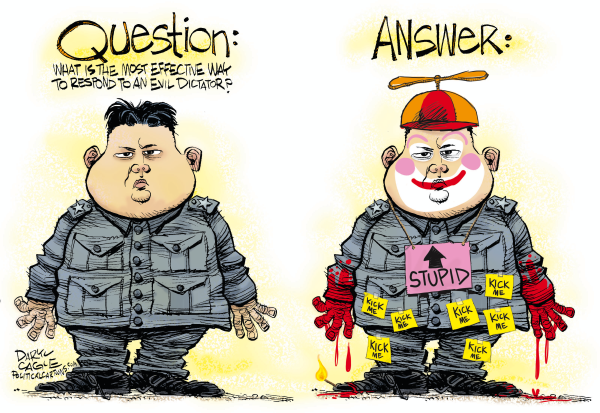 A universal truth about evil dictators is that they have no sense of humor, so I suggest we mock the despots mercilessly. In fact, mocking mercilessly is really the only tool in my cartoonist tool belt – you know, if all you have is a hammer, every problem looks like a nail.
My second cartoon was quite popular on Facebook, featuring Kim Jong Un and the entertainment industry chickens. This one reminded me of my old Muppet days drawing Gonzo's girlfriend, Camilla and all her chicken friends.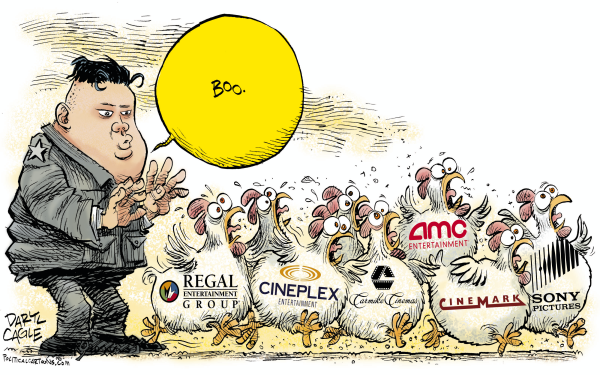 Today we got the news that North Korea's internet service went down. Not much of a surprise – and probaby only a dozen people in North Korea have access to the internet – still interesting. North Korea makes a target of itself, which reminds me of a favorite Kim Jong Un oldie I drew below, which I should take out of mothballs.
And here's one last Kim Jong Un oldie: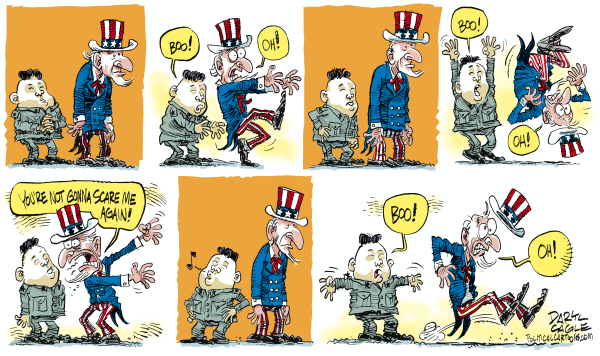 History keeps repeating itself! See more great North Korea cartoons on Cagle.com!