I hate drawing cartoons about crime; I don't feel like I have an opinion that is worth drawing – crime is bad, police violence is bad, victims are to be grieved – nothing really for me to draw that says more. With so many young black men killed by police in America, it is disappointing that the case that catches the public and media attention isn't more clear cut, without conflicting evidence, with a more sympathetic victim and a police officer who is clearly guilty. It would seem that there are plenty of better cases to choose to rally behind, but the issue is saddled with the randomness of the media and what catches fire with the public. I can always draw a cartoon about the media, and how they are drawn to violence, so I went with that.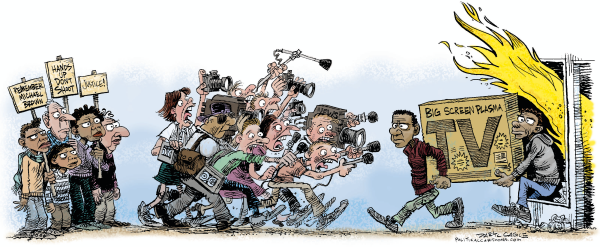 Here's a detail in black and white, what most people will see in the newspapers.
Then I got to thinking that the cartoon was too wide and complex, and it really didn't need the media – just the juxtaposition of the protestors and the opportunistic thieves was enough. I cut the cartoon back to this …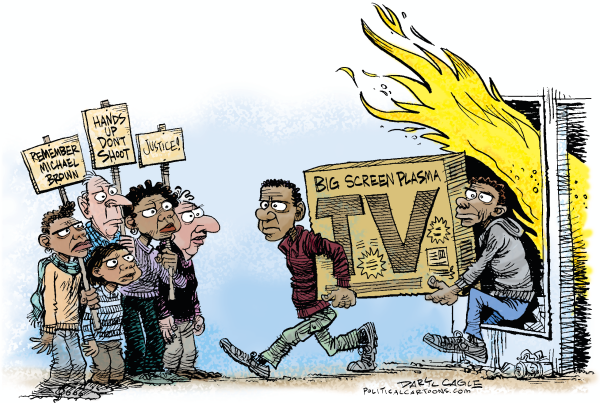 This one makes a different point without the media in the middle. I like that it is simple and a more standard size that newspapers will likely print bigger. Sometimes I get too baroque and complex when I should just pare it down.