Here's Isis/Isil/I.S./Islamic State, Ebola and the fickle media.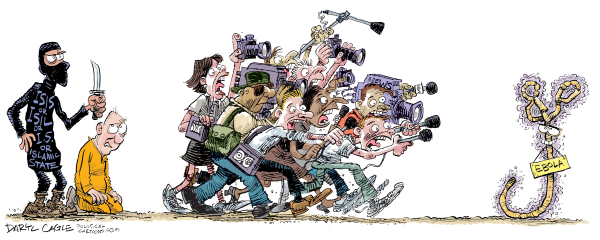 I like fickle media cartoons. It is fascinating how ebola has taken over cable news – to the exclusion of all else. That has to be frustrating to those media hog/hams over at Isis/Isil/I.S./Islamic State.
The fickle media serves me well.  Here is the media pushing Obama into war …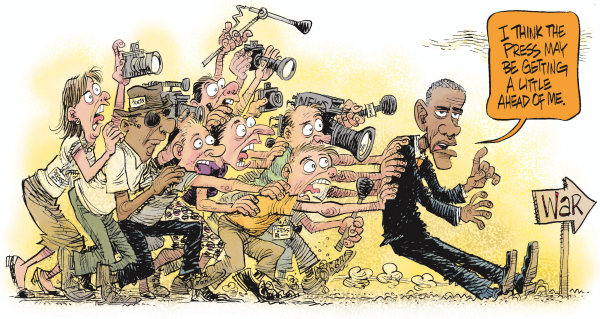 Here's the school shooting in Connecticut back in 2012…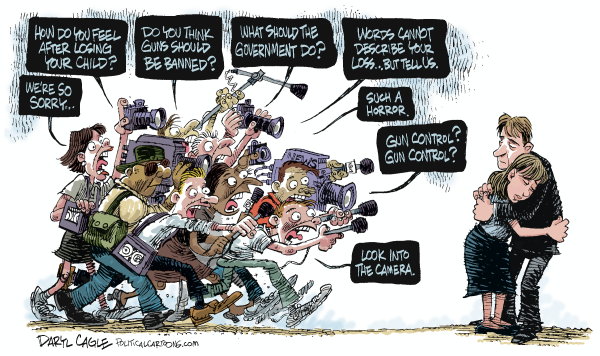 Here's Obama, the media and the Secret Service prostitution scandal …

In the 2012 election, here's the media focus moving from the Iowa Caucuses to the New Hampshire Primary …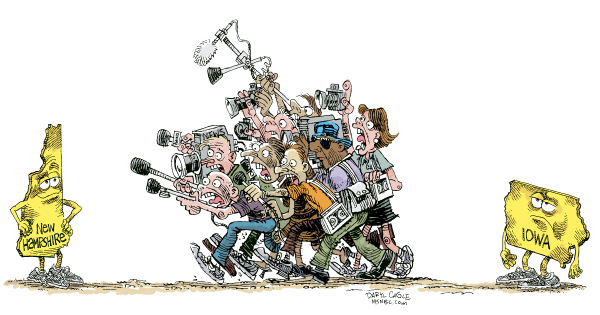 Remember back in 2009, when the media was obsessed with the Obama girls getting a new puppy, when they should have been paying attention to Obama dumping money on his evil Wall Street buddies?

I love the media.